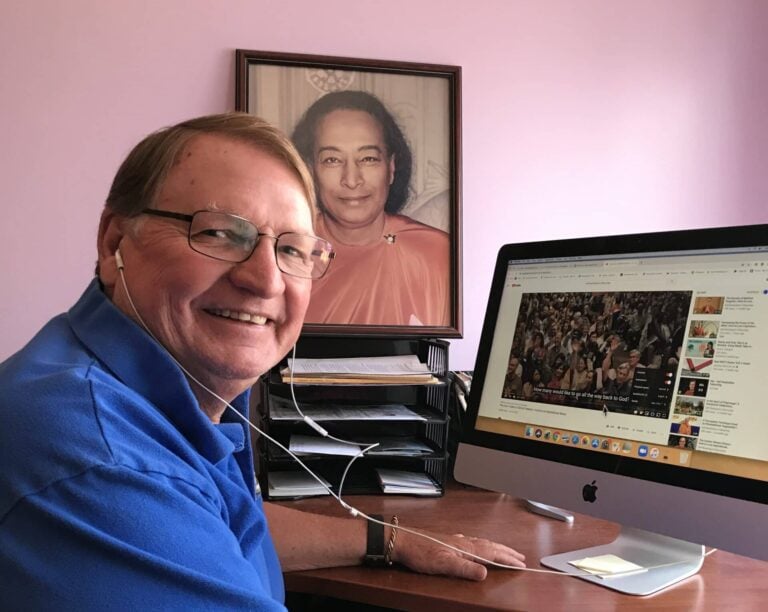 Building the Future of Yogananda Seva Together
As the world rapidly becomes more interconnected through digital technology, we need your help to grow our capacity to expand the network of devotees who want to serve our Guru's work through Yogananda Seva, and build the needed infrastructure so we can increase our service to SRF/YSS and its members.
We invite you to join us in supporting Year Two of Yogananda Seva as we expand and connect in lay disciple service.
Celebrating One Year – Thanks to You!
We are excited to announce that July marks the one year anniversary of Yogananda Seva's formation! We invite you to explore our one-year retrospective showing all the inspiring development and accomplishments of this new virtual community during the first year.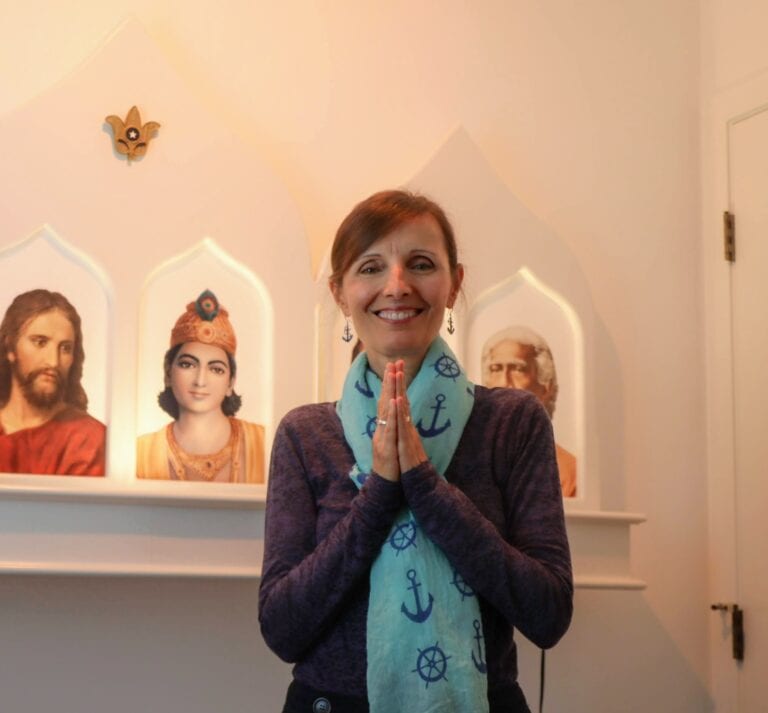 The Joy of Serving Together
Yogananda Seva is an international community of SRF/YSS devotees who support Paramahansa Yogananda's worldwide work in new and meaningful ways.
Join us in the sacred practice of guru-seva – service to the Guru – and experience the joy of serving together.
The pioneering "Father of Yoga in the West," Yogananda has uplifted the lives of millions through his Self-Realization Fellowship teachings.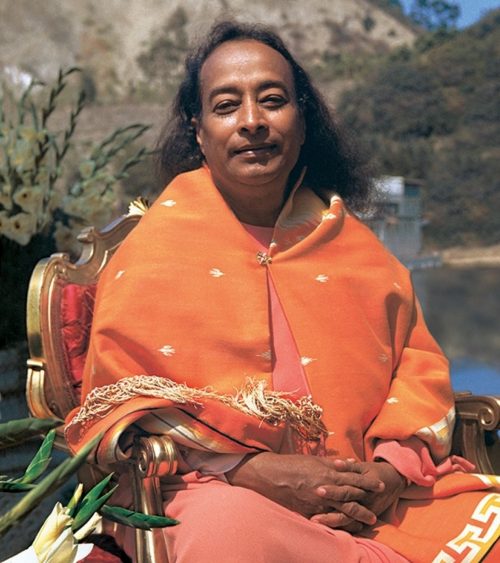 SRF/YSS President Brother Chidananda speaks about Yogananda Seva at the 2020 SRF Convocation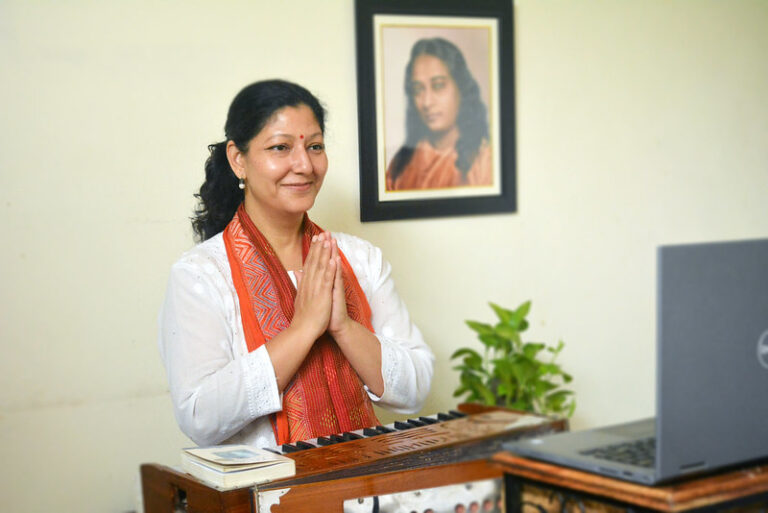 One of our guiding principles is the ideal of guru-seva — service to the guru.
With guidance from Self-Realization Fellowship and its president, Yogananda Seva offers opportunities for SRF/YSS members to enrich their spiritual lives and sense of community by joining with others in the sacred Sadhana of guru-seva.
Yogananda Seva creates new ways for devotees around the world to serve our Guru's work and spiritual family through a wide variety of projects and programs.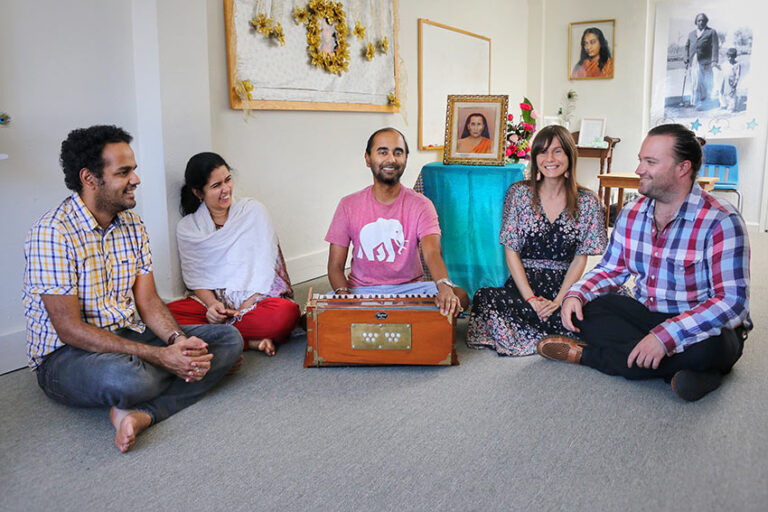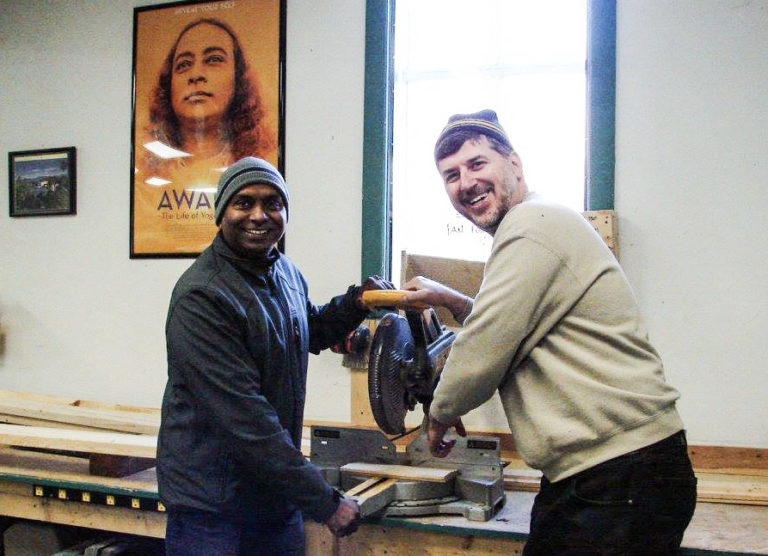 The vision of Yogananda Seva is to create a global network of lay disciples who can offer their unique skills and experiences to support our Guru's work of Self-Realization Fellowship/Yogoda Satsanga Society of India.
Stay in Touch! Subscribe to Our Newsletter
Sign up for news, program announcements, and service opportunities.  By subscribing you indicate you have read and agree to the Privacy Policy and Terms of Use.