The heart of Yogananda Seva is providing SRF/YSS members around the world with greater opportunity to use their talents, dedication, and energy to serve Paramahansa Yogananda's work and worldwide spiritual family.
Start Your Volunteer Journey
"All of you who wish to offer much-needed help, now or in the future, I bless.
To cooperate with God's work is to cooperate with God Himself."
– Paramahansa Yogananda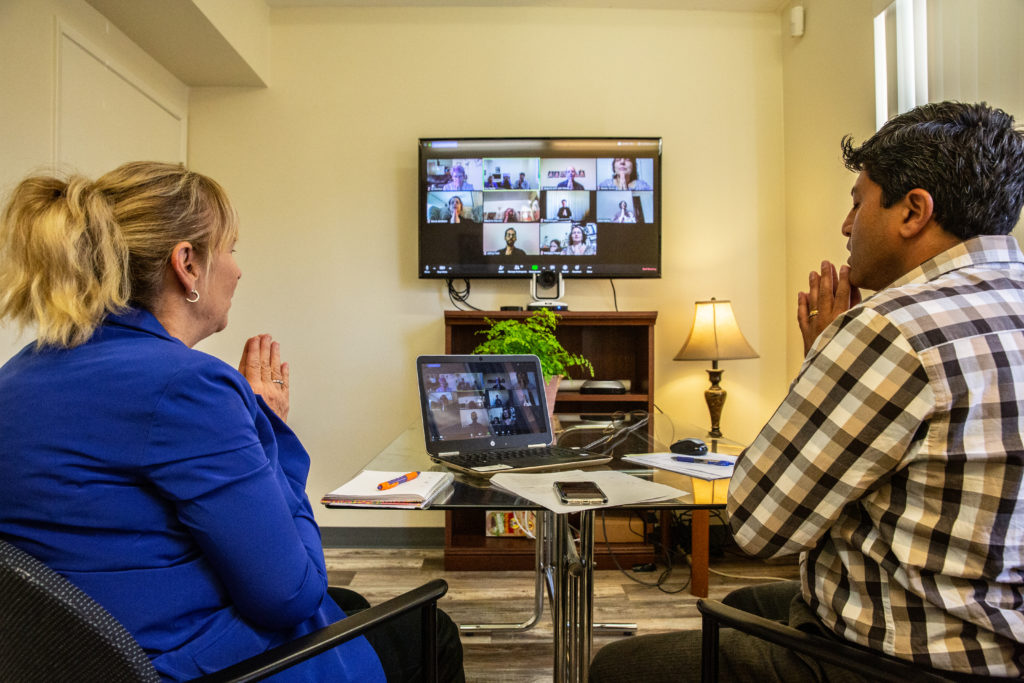 Why is Guru-Seva Important to My Sadhana?
"Eagerly serving the guru – especially by dedication to exemplifying and promoting his ideals and principles – the disciple's intuition develops; he automatically receives the wisdom-vibrations of his master."
-Paramahansa Yogananda
Guru-seva – service to the guru – is the devotional practice of supporting the guru's work. Guru-seva is that transforming aspect of sadhana which helps us to draw closer to the Guru through our daily activities.
"The truth that each disciple's relationship with the Guru is one of a kind, matchless, inimitable has meant much to me in the past. But nothing demonstrates that uniqueness more clearly than my Guru's allowing me now to serve His mission by employing the very proficiencies I have developed in my work and creative life. It amazes me to think how Master has been preparing me all along for this! Also, how guru seva ripples out and becomes more a way of living."
"Pure giving gets me out of my head. I stop thinking about my problems and anxieties. I'm so immersed, so tuned into giving and doing for others and my guru, joy just rises. There is so much joy in that fellowship, the joy of serving the guru with other devotees! People need to discover what guru seva is. There's something mysterious about it. There are layers and layers to it."
"When I saw the notice for YSO, I just hit the sign-up box, thinking, 'Oh yeah, I'll help.' Then YSO got hold of me, and the whirlwind began. I thought, 'This is Master, and he's not waiting!' Then one day it hit me; I saw that all the work I do — whether it's volunteering, or my job, or helping people in the outside world — is work for God and Guru! What Yogananda Seva has made me see is that it doesn't matter if I'm paid or not, or where the money is coming from; it's all service! It's all for Master."
"Serving our Guru Paramahansa Yogananda is not only a source of great joy, it is a commitment, a responsibility to be an example for many people around the world. This leads me to be more careful and disciplined in my spiritual practice, very respectful of the teachings of our Guru and, above all to remember that, by serving him, we are a kind of channel because it is He who expresses His message through us."
"Joy is the word. I am no geek, so when I was asked to usher the German OMC services, I felt hesitant. But early in the training I started to realize how beautiful it is to be a part of it. With all those people out there meditating, I feel we have the same one goal. It doesn't matter that I don't know their names or what they do in life; they're on the same path as I am. In my volunteer work, I scroll down through all those pictures of devotees meditating so still, and in so many I see an altar or picture of a guru in the background; a metaphor of what unites us. Knowing we're all in it together helps me on my own path."
"As a teenager, I had a dream of one day being a translator in the United Nations. Now Master is giving me the fulfillment of that dream in a way I never could have imagined: my role as an OMC usher allows me to help people around the world to connect with and deeply understand one another. There is no joy like the privilege of serving with people who are also committed. People I meet through my work are gifts. In my work as an usher I get to work with people like the online meditation leaders; their commitment inspires me. There is a deep sense of spiritual camaraderie as we interact; Master's presence is palpable."
"We may be long-time devotees, having meditated for many years, but it's when we take that Guru-Seva step that we get into a sort of magical place where we are changed in the way we need to be changed. I was a very cold, scientific person before; not until I got into Guru Seva did I see that each circumstance of life is arranged by Master for our growth and that of those around me. When it comes to his work, we are the servants of God, and the servants of His servants."
"Impact is the right word! Brother Dharmananda used to say, 'It's not a gradual creeping-up progress on this path, it's a sudden steep climb!' That is what YSO is for me. I've always served, in many capacities, but such a kinship I've never experienced, fulfilling beyond any other. It's amazing that you can feel that joy and privilege shared with such true colleagues — like being on a divine team. Such a privilege!"
"When thinking over how I could put into words the ways in which guruseva has enhanced my spiritual life, I felt deeply just how personal this is to me, and much too personal to discuss or share. It is an inner experience with my Guru. It is an aspect of the Guru-disciple relationship."
"Sri Yukteswar said that environment is more powerful than will power, and that is borne out by the wonderful souls I work with in this OMC endeavor. It's like being around angels, with everyone acting like they're a channel. You get beyond ego attachment. When I'm leading online, and beforehand, I'm just saying inwardly, 'It's for you, Master. It's for you.'"
"My connection with Master's worldwide family is strengthened by participating in YSO; I feel the blessing of each online meditation.Such a privilege, such an honor, to serve this way. And I have a sense of excitement about the future. When I used to hear that Master predicted the work would resemble a zephyr at first, then grow until it became a mighty wind sweeping across the world, I never figured that would take place during my lifetime. But here it is happening!"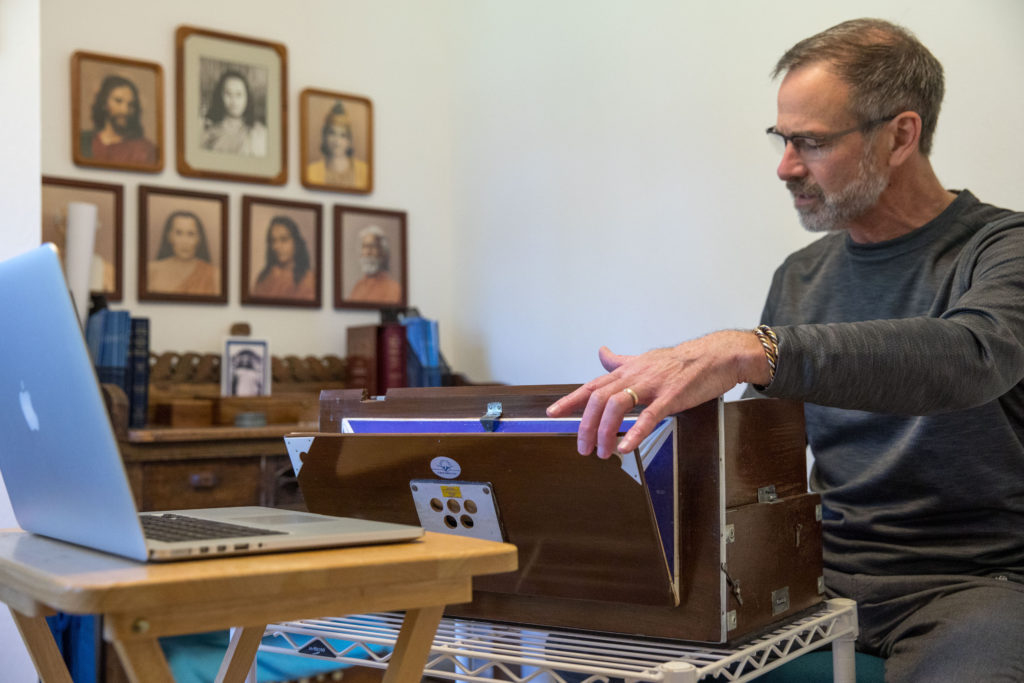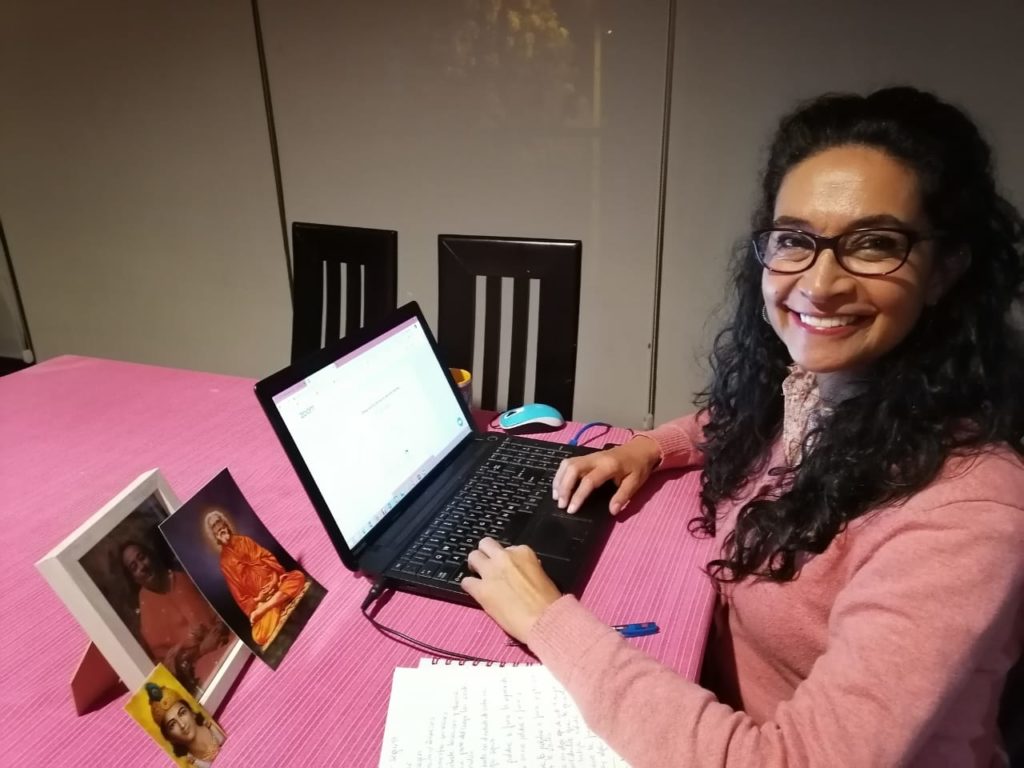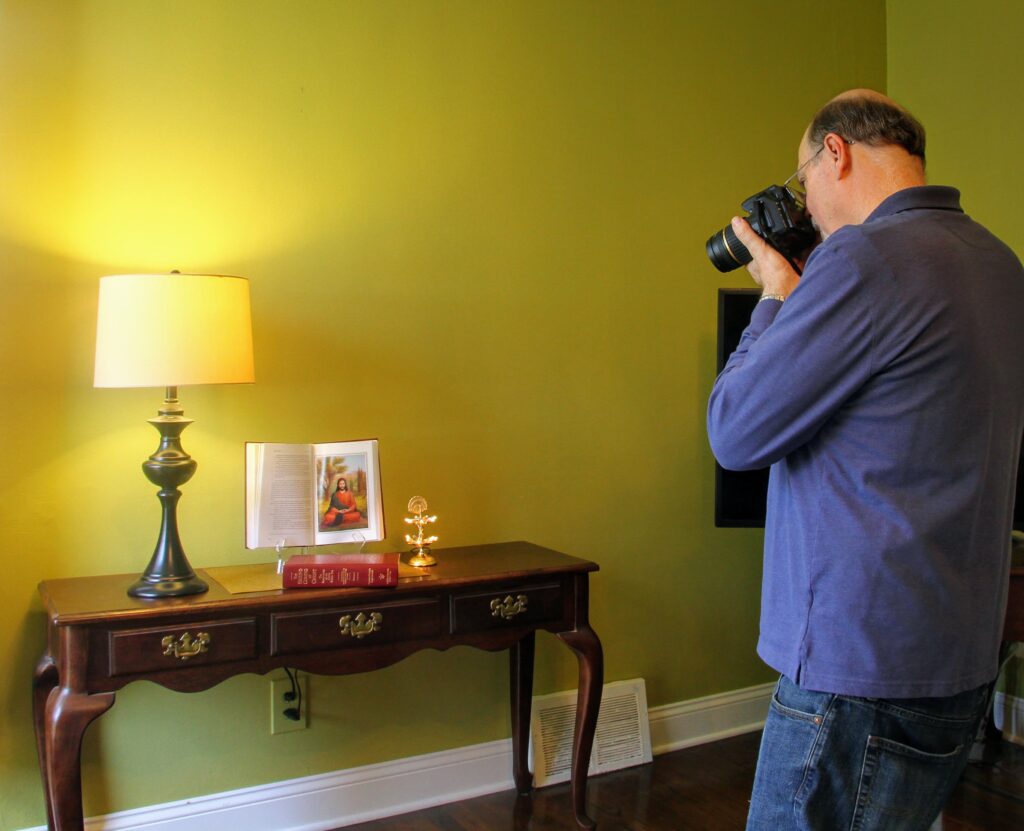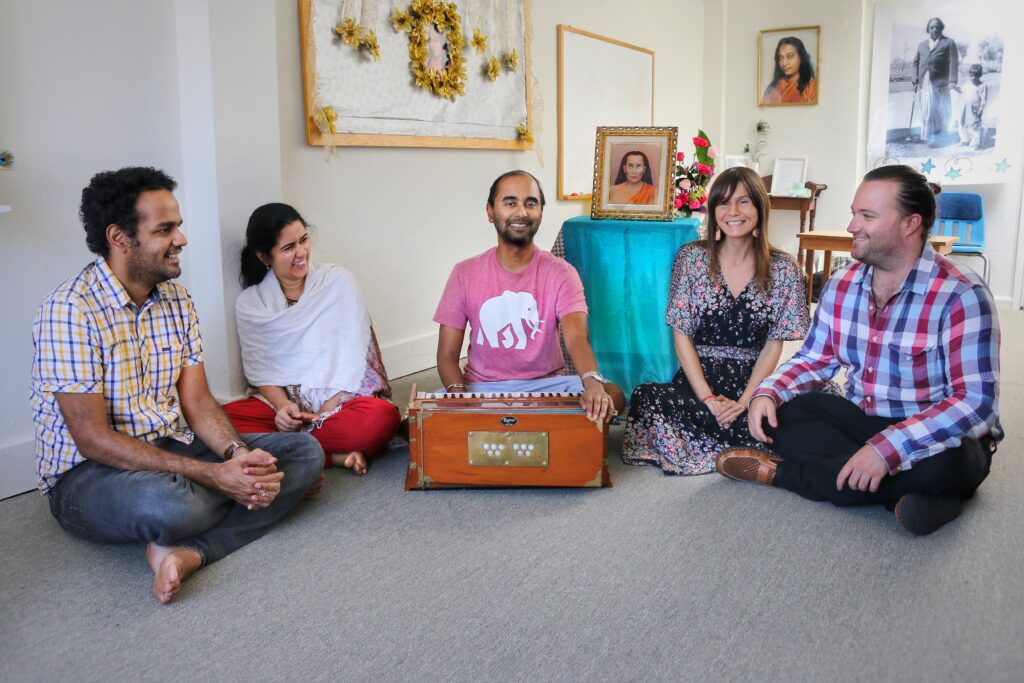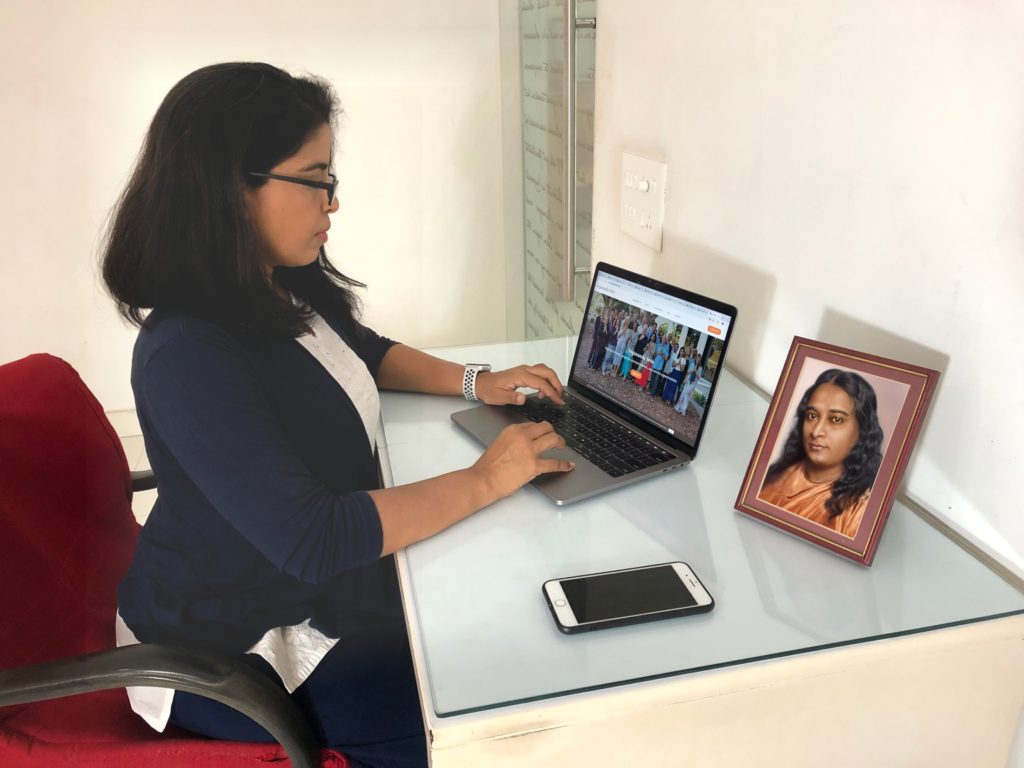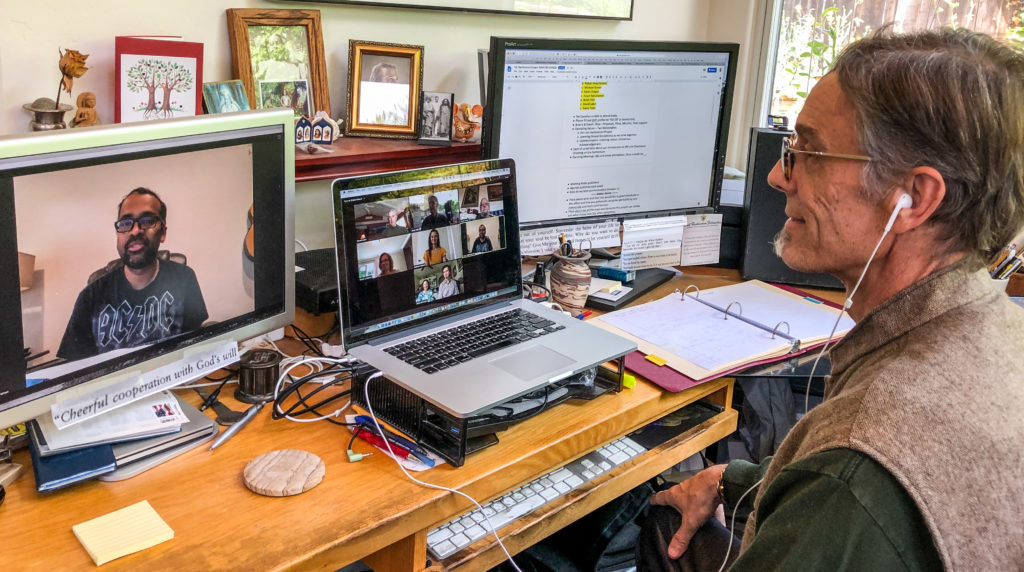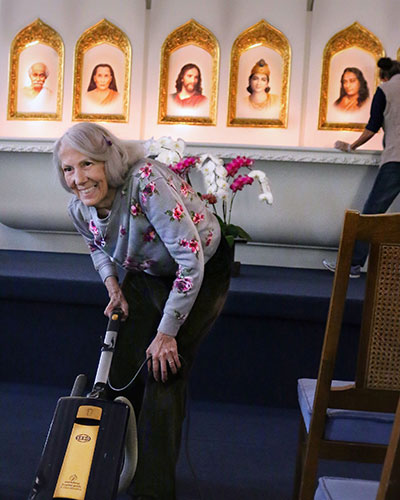 Many willing hearts and hands are needed to grow this global endeavor. Thankfully, by using the latest digital technologies, people from all around the world can join together to serve without ever leaving their homes.
Explore volunteer opportunities in our new volunteer portal!