SRF Online Meditation Center
Imagine being able to join a group meditation with devotees from all around the world while seated in your home asana .
An idea whose time had come
As Yogananda Seva was being formed, one of the first ideas recognized as a long-standing need for countless devotees all over the world was to make SRF group meditations and Lessons study services available online to serve those who don't have the opportunity to attend a SRF center or group.
A project team was formed and began researching online technology, and soon started testing the online meditation format. It quickly became clear that online services present new possibilities to experience the benefit of daily group meditation and are a wonderful opportunity for expanded fellowship within Master's worldwide family. With the endorsement of SRF President, Brother Chidananda, the manifestation of an SRF Online Meditation Center was a natural evolution.
After months of enthusiastic efforts by dozens of Yogananda Seva volunteers, the Online Meditation Center was officially launched by Brother Chidananda in October 2019.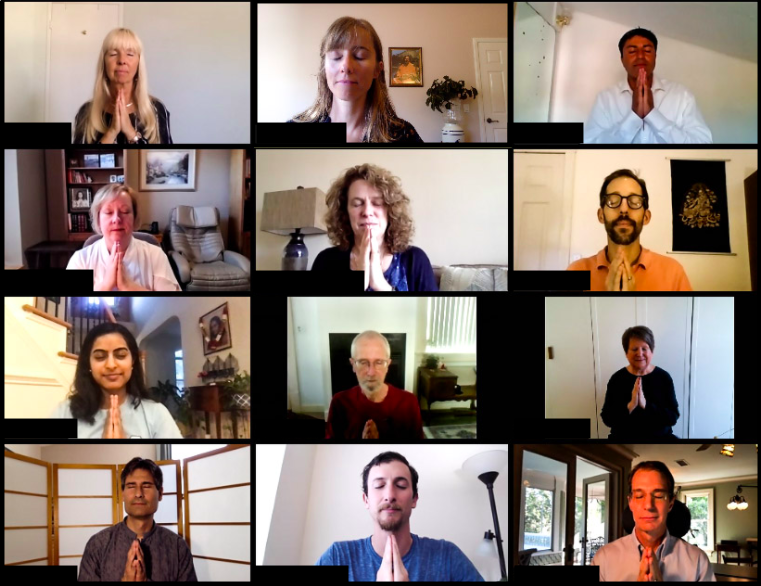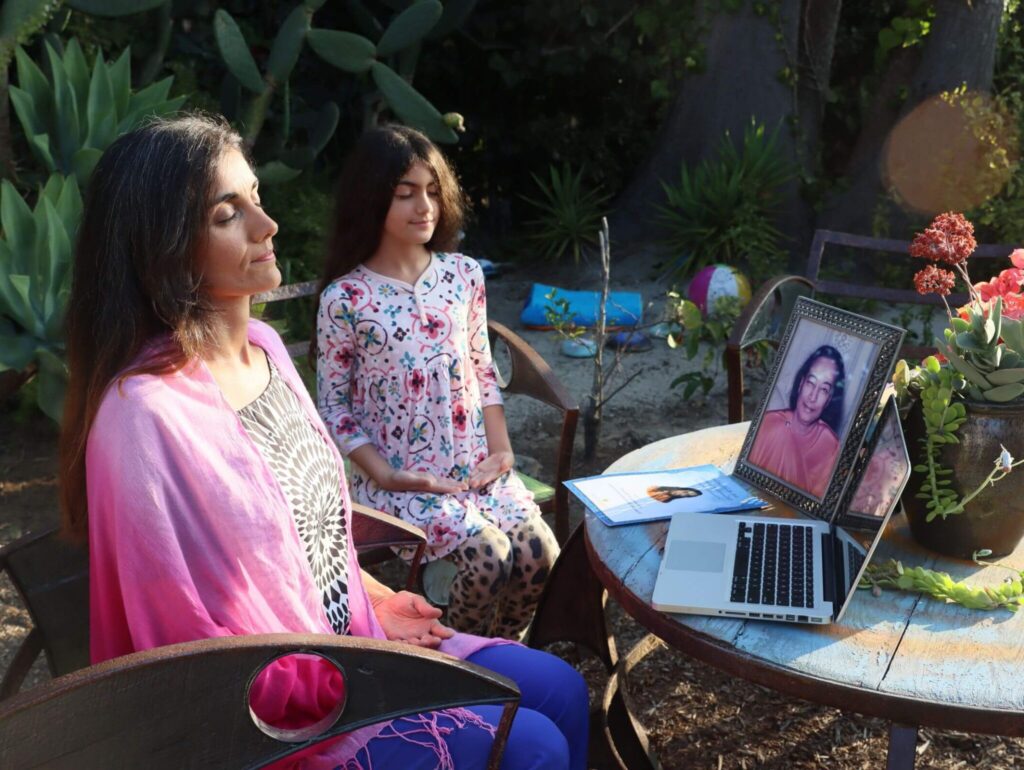 Register on the Volunteer Portal and look for service opportunities that inspire you.
"This is a perfect example of the type of projects Yogananda Seva can undertake for SRF as part of guru-seva."
Experiences Shared with Us
"I love the meditations – there is such a great feeling of devotion and connection. I think God & Guru are really eager for this new offering to take flight!"
"The moment I sat down and I saw those other devotees, already the vibration was increased, but then once we started chanting I felt transported. And I don't say it lightly, I really felt it."
Visit the SRF Online Meditation Center