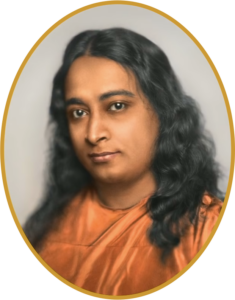 Yogananda Seva Celebrates One Year - Thanks to You!
We are excited to share with you an overview of all the wonderful activities and growth Yogananda Seva has experienced during this first year of its service to Self-Realization Fellowship – thanks to the dedication, effort, and support of SRF/YSS devotees like you!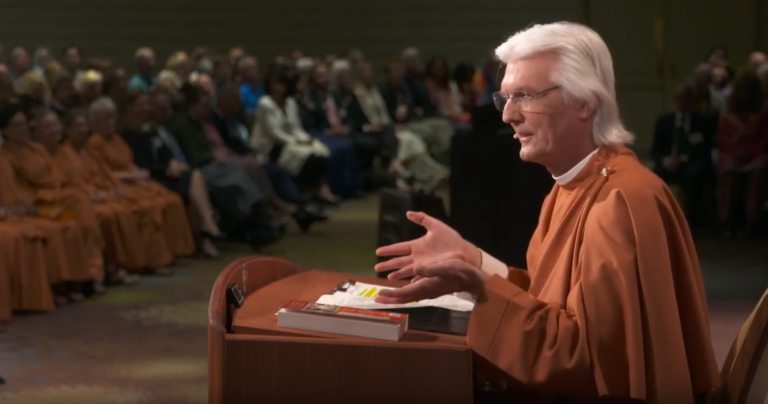 Do you remember when SRF/YSS President Brother Chidananda made the announcement at the 2019 SRF Convocation about the exciting new Online Meditation Center? Well, that was the first project we took on for SRF, and wow – we had no idea at the time how many of you would be inspired to help this endeavor, nor how important that first project would be!
It is through the love, dedication, and joyous service of many SRF/YSS volunteers throughout the world that has made the historic launch of this lay-disciple virtual community possible.
About the SRF Online Meditation Center in Its First Year
Average Weekly Online Meditation Attendees
Online Meditation Attendees since October, 2019
About You! Yogananda Seva Volunteers and Supporters in Our First Year
Volunteer Teams and Work Groups
Monthly Sustaining Donors
A First Time for Everything
Yogananda Seva has been able to help SRF/YSS achieve a number of "firsts" for our Guru's worldwide spiritual family in the last year.
"Sing songs that none have sung,
Think thoughts that ne'er in brain have rung…"

-Paramahansa Yogananda
Yogananda Seva
Our First Year of Service Together
"Nothing could be created or accomplished by anybody unless it was first born in the mind of God. "
-Paramahansa Yogananda
Brother Chidananda asks lay disciples to brainstorm how to mobilize devotees to support Master's work
In July 2018, Brother Chidananda reached out to several long-time SRF lay disciples and asked them to brainstorm how to mobilize Master's vast pool of lay members so that devotees around the world could take a greater role in serving the Self-Realization Fellowship work and extending Master's message.
Lay disciple work group submits a proposal at Brother Chidananda's request
Brother Chidananda asks a small group of devotees to form a work group and create a proposal on how to move forward with implementing and structuring the ideas that were presented. A proposal was submitted that same month.
The approved proposal is presented to the SRF Board of Directors
The group presented the refined proposal to the SRF Board of Directors at Brother Chidananda's request.  One of the lay disciples in the group reported: "We presented to 25 monastics in the library at Mother Center. They applauded when we finished. We were concerned because we thought we had proposed too much, but Brother Chidananda said it was going to be more far-reaching than we had envisioned."
"All doors are open!" Approval is given to form a nonprofit and launch initial programs
In May 2019, Brother Chidananda gave the group the approval to launch a few initial programs and found a nonprofit to support those programs. 
An additional group of lay disciple volunteers are brought onboard to develop the beginnings of the SRF Online Meditation Center.  Read more on the blog!
Yogananda Seva is incorporated as a religious nonprofit in the state of California
Yogananda Seva's Articles of Incorporation were filed with the state of California on July 8, 2019.
SRF Online Meditation Center announced at 2019 SRF World Convocation
At the 2019 SRF World Convocation, Brother Chidananda announced the formation of this new lay disciple endeavor and the creation of the SRF Online Meditation Center with the promise that the OMC would launch its first public online meditation soon.
Brother Chidananda conducts inaugural launch of the SRF Online Meditation Center
Yogananda Seva is given tax-exempt status as a 501(c)(3) religious nonprofit
Yogananda Seva was officially determined as tax-exempt as a 501(c)(3) religious nonprofit by the United States federal government on November 1, 2019.
SRF Monastics begin leading services at the SRF Online Meditation Center
January 2020 marks the beginning of monastic-led meditations and 3-hour long Saturday meditations at the SRF Online Meditation Center. 
The Yogananda Seva Coordinating Council meets with Brother Chidananda at SRF Mother Center
The YSO Coordinating Council members met with Brother Chidananda at the SRF Mother Center to formalize the functions of this governing body.
Online meditation attendance balloons to over 19,000 attendees per week in wake of global health crisis
Due to the COVID-19 global health crisis and the temporary closure of SRF and YSS locations around the world, the SRF Online Meditation Center saw an attendance increase from about 4,000 attendees per week to over 19,000 per week.
New Yogananda Seva project teams form with the approval of Brother Chidananda
Brother Chidananda gave YSO approval to move forward with forming project teams for a Vanaprastha (Elder) forum, an Online Harmonium and Kirtan training program, a Lay Disciple Intentional Community Support forum, and a Lay Led Retreat program.
YSO Volunteer Portal Development Complete
After months of development, facilitated by a volunteer YSO tech team and a paid development company, the YSO Volunteer Portal launched into a beta test for YSO volunteers.
YSO Young Adult Sangha holds first online gathering
The YSO Young Adult Sangha's inaugural global event took place on May 24 using Zoom videoconferencing, with approximately 250 participants from 29 different countries coming together in fellowship for a group meditation and a spiritual discussion.
SRF Online Meditation Center hosts first one-day online retreat led by Monastics
Thousands of Self-Realization Fellowship/Yogoda Satsanga Society of India devotees joined together May 30 for a historic online daylong retreat filled with meditation, study, prayers, video and audio presentations all focused on the noble truth "The Kingdom of God is Within You."
SRF holds historic 24-hour meditation led by SRF and YSS Monastics
This continuous 24-hour meditation was a historic event led by SRF and YSS Monastics and facilitated by Yogananda Seva volunteers around the world. The remarkable online 24-hour meditation service united SRF and YSS as never before.
YSO celebrates its one-year anniversary
The growth YSO experienced in this first year can only have manifested through the blessings and grace of our Guru, Paramahansa Yogananda, and through the enthusiasm, support, and guidance of Brother Chidananda and the SRF and YSS monastics, and through the loving service and dedicated spirit of all of you – our YSO family of volunteers, supporters and friends around the world.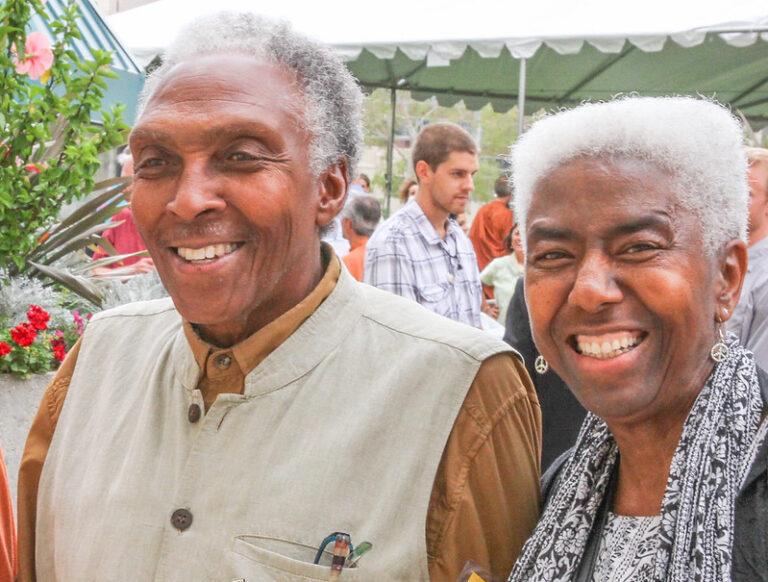 Join us in supporting these inspiring programs.  We invite you to become one of our monthly sustainers or give a one-time gift of your choice. 
You can offer your expertise and time to YSO project initiatives and build the future of this global lay community with us.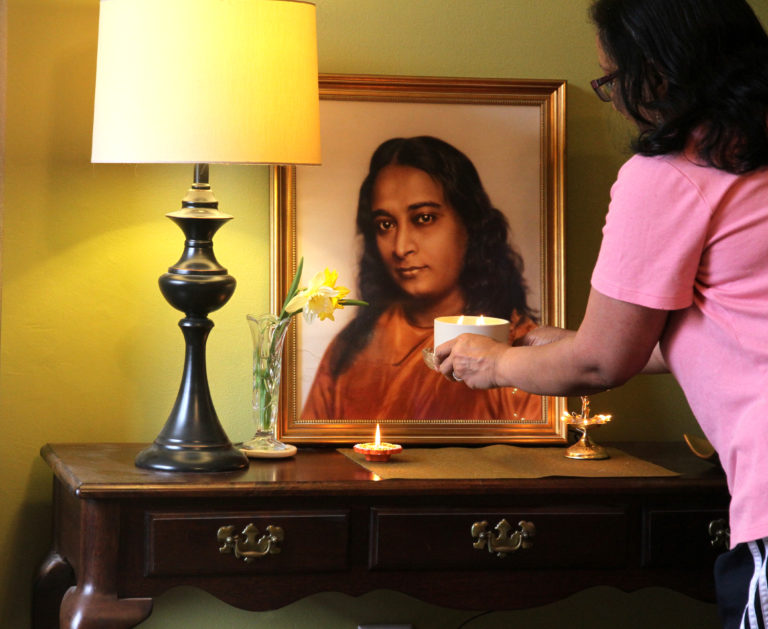 In Your Words: Guruji's Sevaks
"The truth that each disciple's relationship with the Guru is one of a kind, matchless, inimitable has meant much to me in the past. But nothing demonstrates that uniqueness more clearly than my Guru's allowing me now to serve His mission by employing the very proficiencies I have developed in my work and creative life. It amazes me to think how Master has been preparing me all along for this! Also, how guru seva ripples out and becomes more a way of living."
"Pure giving gets me out of my head. I stop thinking about my problems and anxieties. I'm so immersed, so tuned into giving and doing for others and my guru, joy just rises. There is so much joy in that fellowship, the joy of serving the guru with other devotees! People need to discover what guru seva is. There's something mysterious about it. There are layers and layers to it."
"When I saw the notice for YSO, I just hit the sign-up box, thinking, 'Oh yeah, I'll help.' Then YSO got hold of me, and the whirlwind began. I thought, 'This is Master, and he's not waiting!' Then one day it hit me; I saw that all the work I do — whether it's volunteering, or my job, or helping people in the outside world — is work for God and Guru! What Yogananda Seva has made me see is that it doesn't matter if I'm paid or not, or where the money is coming from; it's all service! It's all for Master."
"Serving our Guru Paramahansa Yogananda is not only a source of great joy, it is a commitment, a responsibility to be an example for many people around the world. This leads me to be more careful and disciplined in my spiritual practice, very respectful of the teachings of our Guru and, above all to remember that, by serving him, we are a kind of channel because it is He who expresses His message through us."
"Joy is the word. I am no geek, so when I was asked to usher the German OMC services, I felt hesitant. But early in the training I started to realize how beautiful it is to be a part of it. With all those people out there meditating, I feel we have the same one goal. It doesn't matter that I don't know their names or what they do in life; they're on the same path as I am. In my volunteer work, I scroll down through all those pictures of devotees meditating so still, and in so many I see an altar or picture of a guru in the background; a metaphor of what unites us. Knowing we're all in it together helps me on my own path."
"As a teenager, I had a dream of one day being a translator in the United Nations. Now Master is giving me the fulfillment of that dream in a way I never could have imagined: my role as an OMC usher allows me to help people around the world to connect with and deeply understand one another. There is no joy like the privilege of serving with people who are also committed. People I meet through my work are gifts. In my work as an usher I get to work with people like the online meditation leaders; their commitment inspires me. There is a deep sense of spiritual camaraderie as we interact; Master's presence is palpable."
"We may be long-time devotees, having meditated for many years, but it's when we take that Guru Seva step that we get into a sort of magical place where we are changed in the way we need to be changed. I was a very cold, scientific person before; not until I got into Guru Seva did I see that each circumstance of life is arranged by Master for our growth and that of those around me. When it comes to his work, we are the servants of God, and the servants of His servants."
"Impact is the right word! Brother Dharmananda used to say, 'It's not a gradual creeping-up progress on this path, it's a sudden steep climb!' That is what YSO is for me. I've always served, in many capacities, but such a kinship I've never experienced, fulfilling beyond any other. It's amazing that you can feel that joy and privilege shared with such true colleagues — like being on a divine team. Such a privilege!"
"When thinking over how I could put into words the ways in which guruseva has enhanced my spiritual life, I felt deeply just how personal this is to me, and much too personal to discuss or share. It is an inner experience with my Guru. It is an aspect of the Guru-disciple relationship."
"Sri Yukteswar said that environment is more powerful than will power, and that is borne out by the wonderful souls I work with in this OMC endeavor. It's like being around angels, with everyone acting like they're a channel. You get beyond ego attachment. When I'm leading online, and beforehand, I'm just saying inwardly, 'It's for you, Master. It's for you.'"
"My connection with Master's worldwide family is strengthened by participating in YSO; I feel the blessing of each online meditation. Such a privilege, such an honor, to serve this way. And I have a sense of excitement about the future. When I used to hear that Master predicted the work would resemble a zephyr at first, then grow until it became a mighty wind sweeping across the world, I never figured that would take place during my lifetime. But here it is happening!"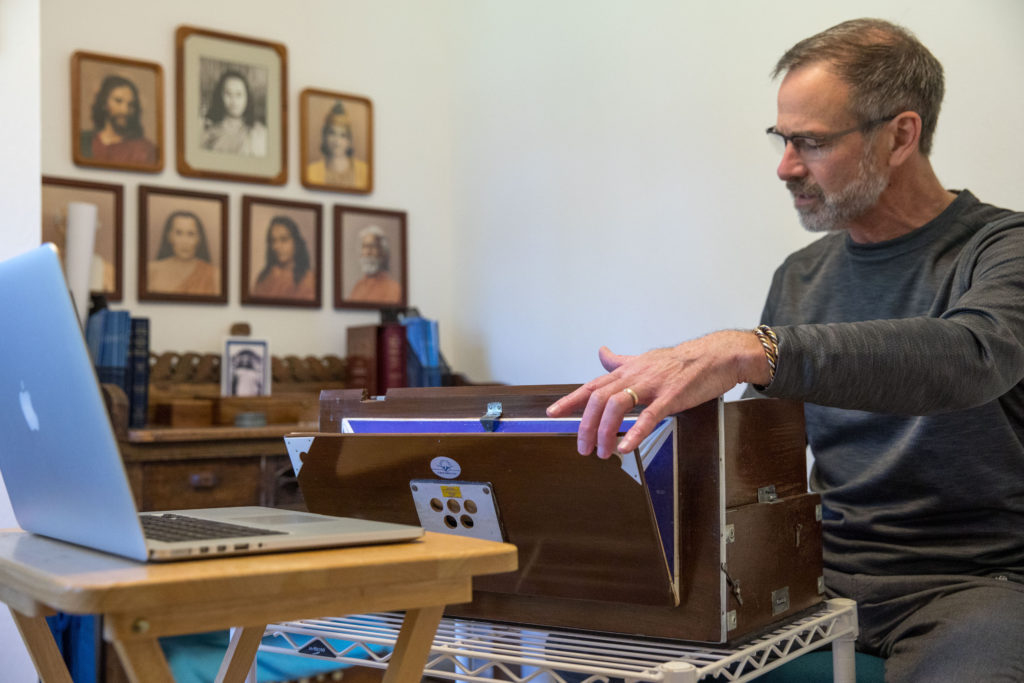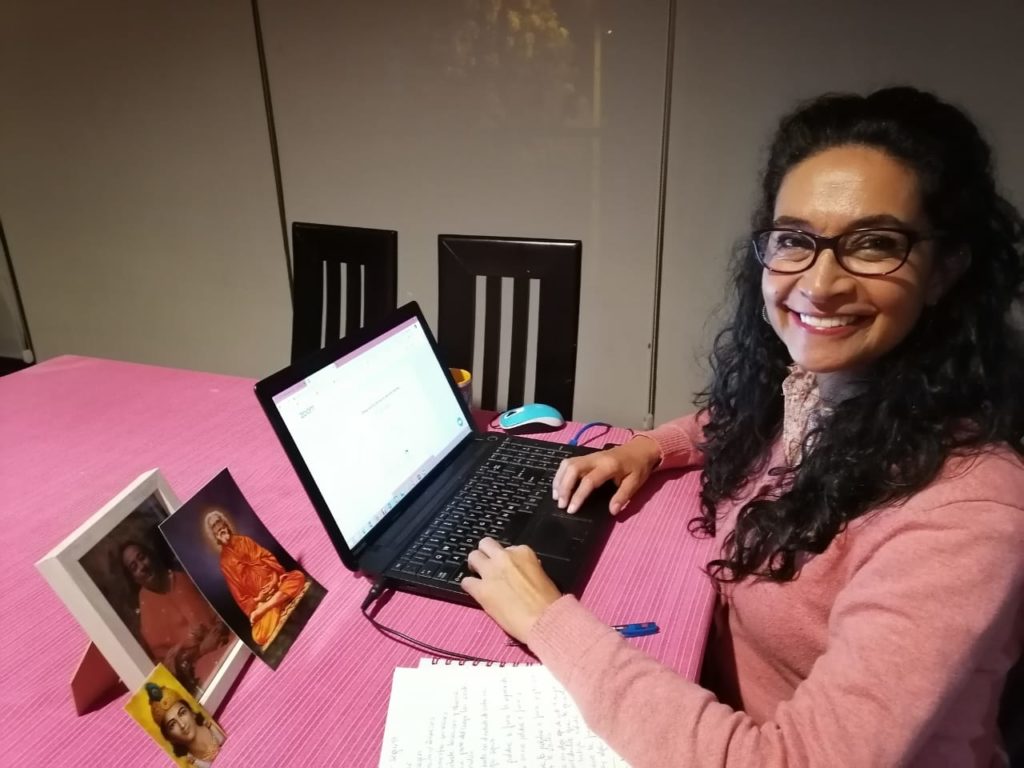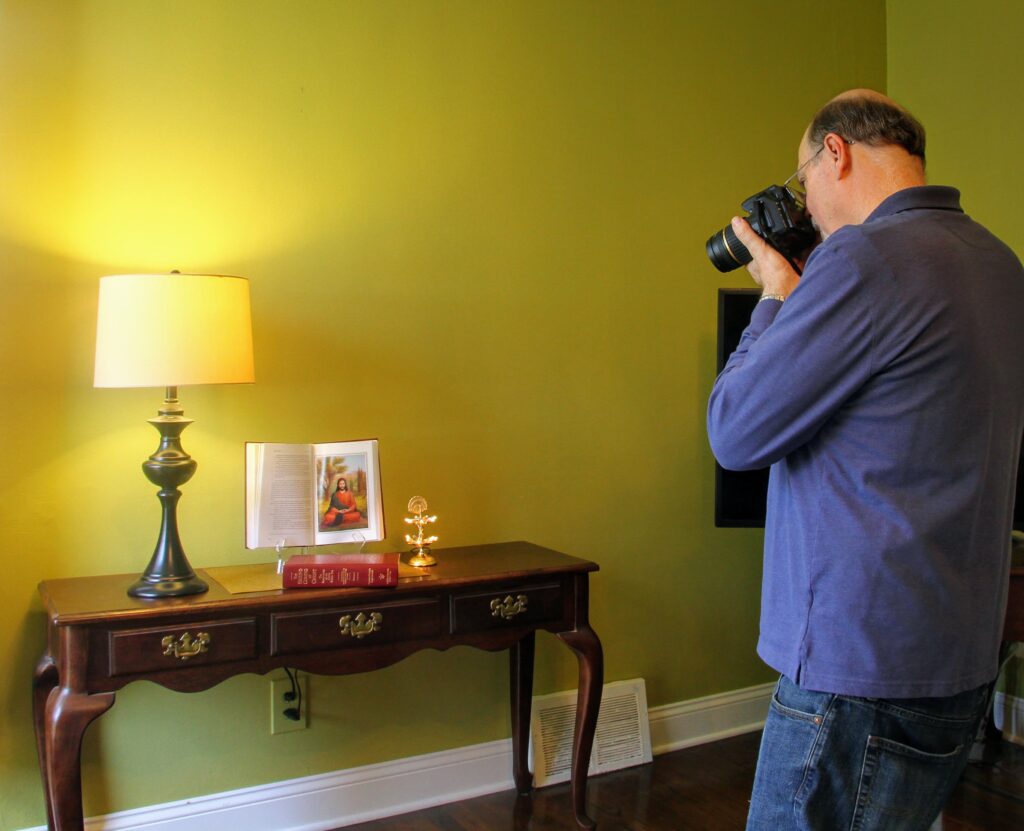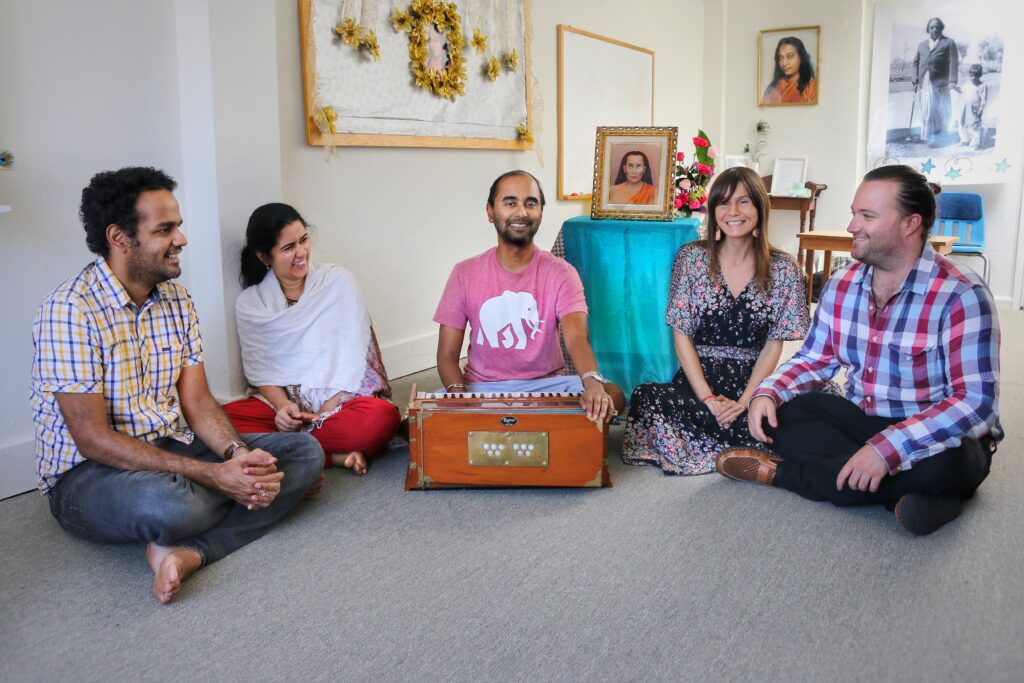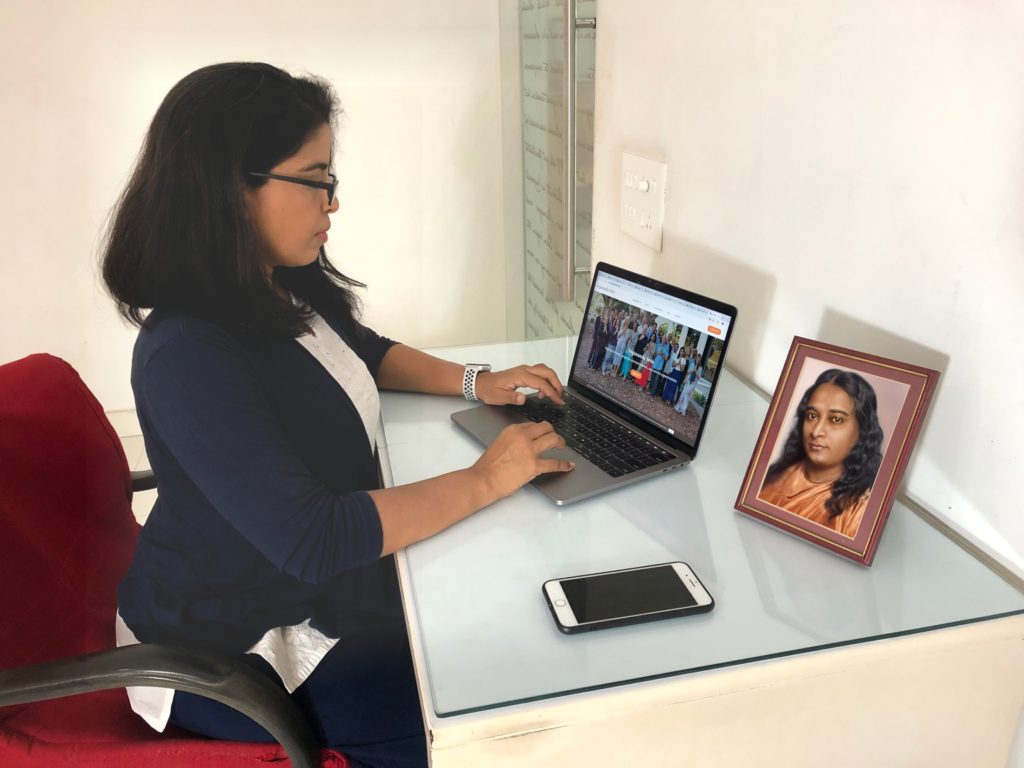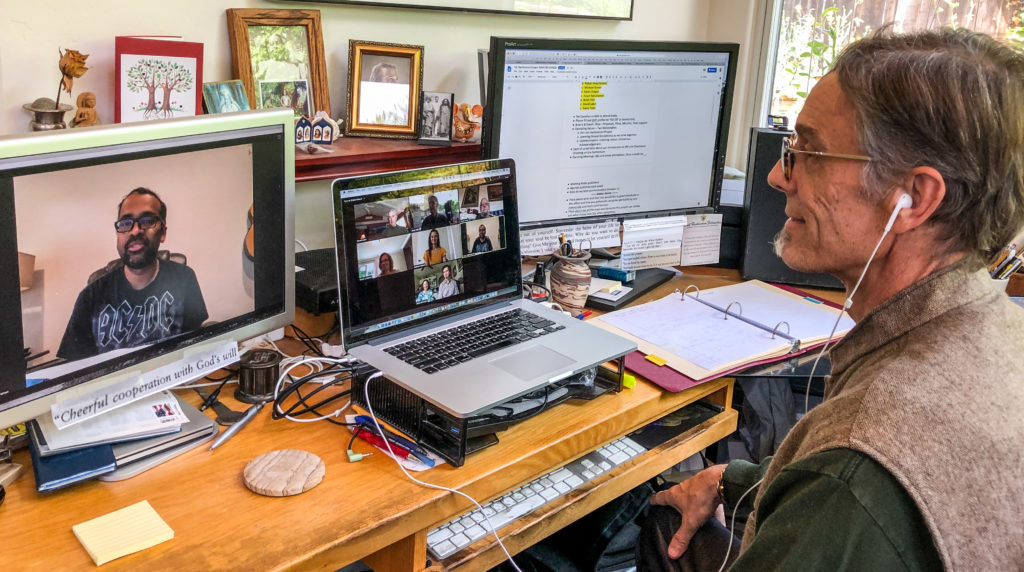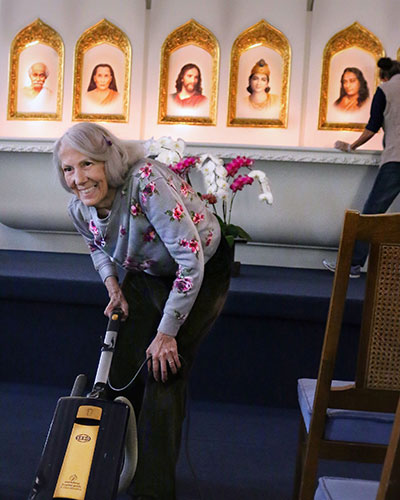 Yogananda Seva Guiding Principles
All We Have Accomplished Together in this First Year!
Here is a selection of some of the programs we've launched together, through the dedicated service of YSO volunteers and the generous support of SRF/YSS members around the world. 
To see a complete list of programs and service opportunities, register for and explore the
Yogananda Seva Volunteer Portal
.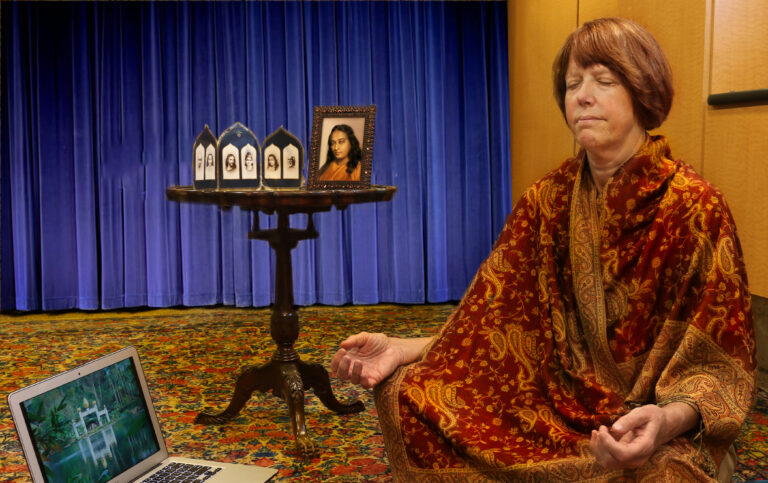 SRF Online Meditation Center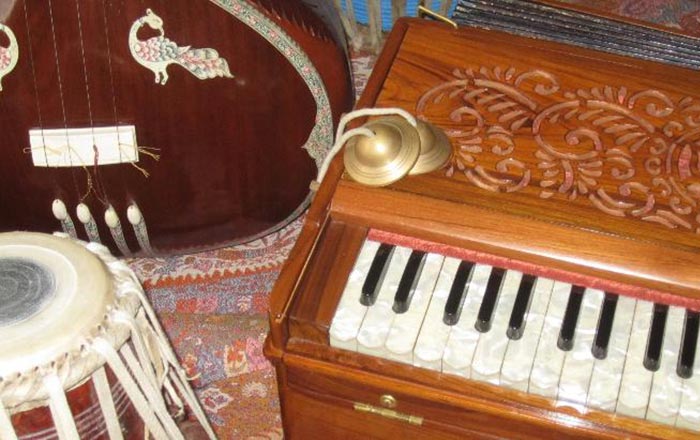 Online Harmonium and Kirtan Training Program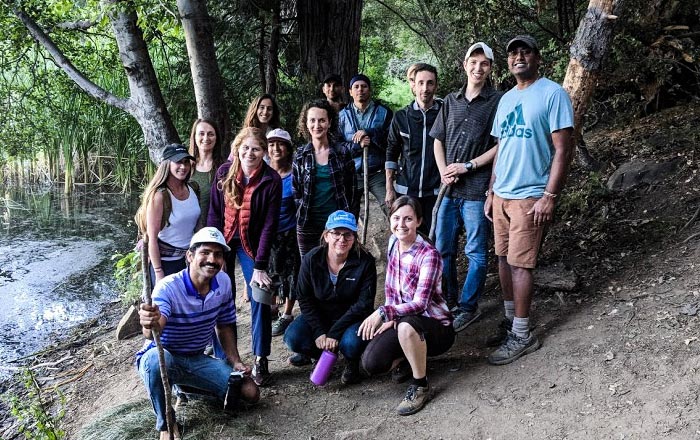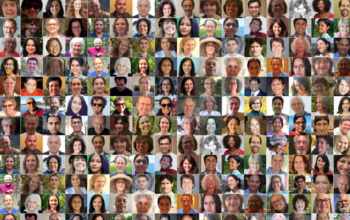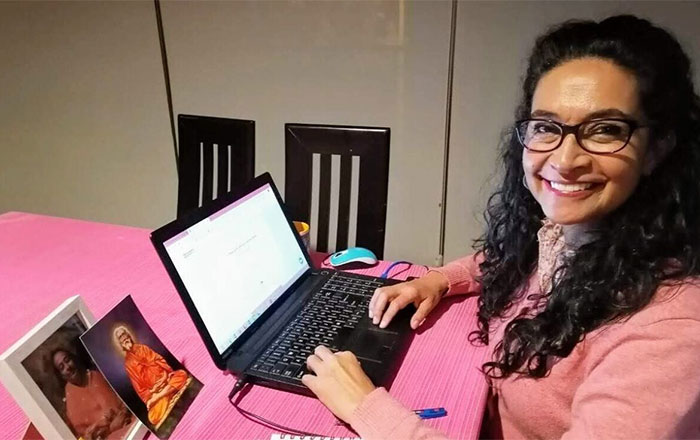 SRF Monastic Classes Subtitling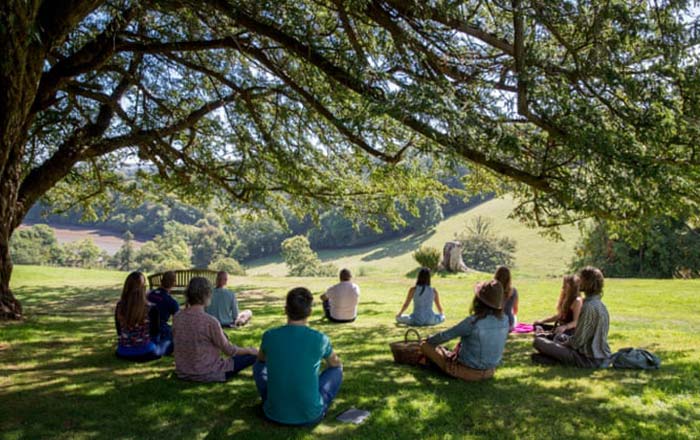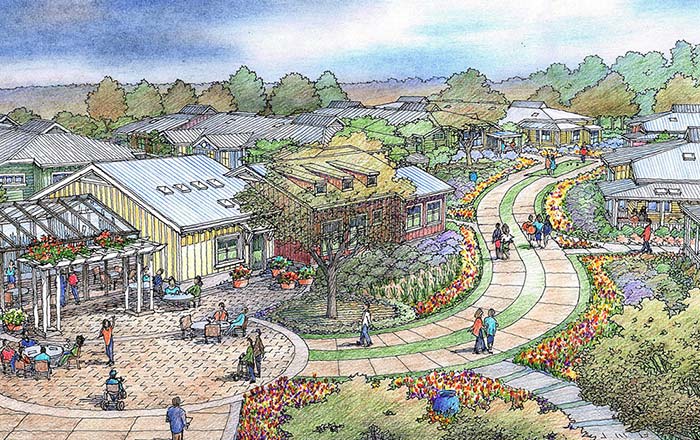 Lay Disciple Intentional Community Support Forum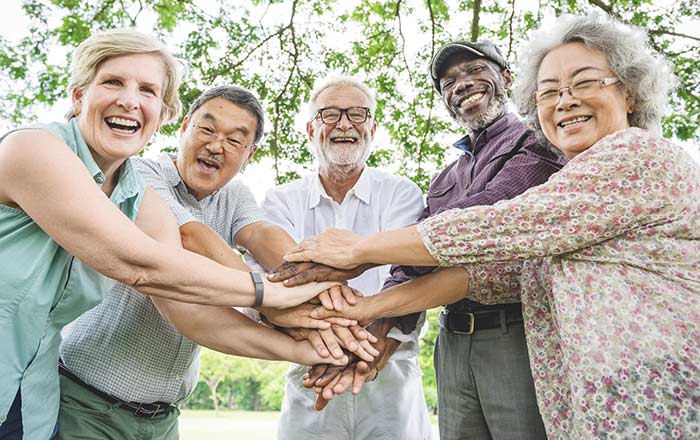 Vanaprastha (Elder) Forum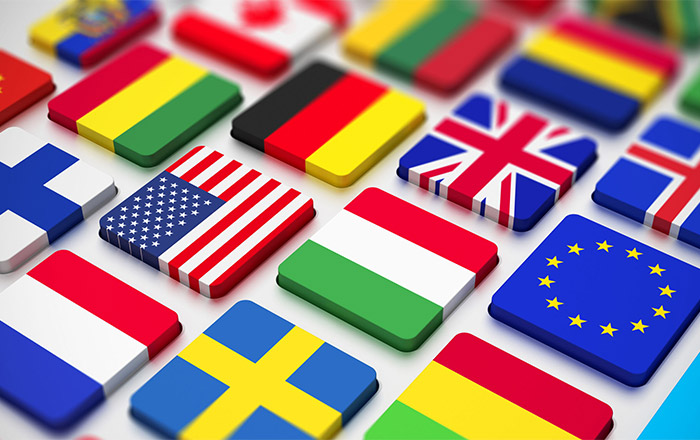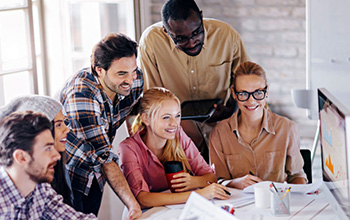 Stay in Touch! Subscribe to Our Newsletter
Sign up for news, program announcements, and service opportunities.  By subscribing you indicate you have read and agree to the Privacy Policy and Terms of Use.