If you want to become a volunteer with Yogananda Seva, the first step is filling out your volunteer profile on the Volunteer Portal. This can be a daunting experience if you are unsure about how you would like to serve. Take heart! There is much information on the website to guide you through the process so you may explore the role you would like to play in guru-seva (serving the Guru).
When I filled out my own volunteer profile, I was hesitant to go into much detail. I had a professional career as a freelance writer, author, public relations consultant, and public speaker for more than four decades. Then there's the spiritual aspect of my life, the most important. A Kriyaban since 1978, there have been many occasions when I served as a volunteer for various SRF projects. What to include and what to omit was a bit of a puzzle. After meditation and prayer, I decided to complete the profile as best I could and leave the rest to Master.
This is a strategy I often use for successful outcomes. Master helps us in so many ways. Regarding the volunteer profile, YSO provides a very caring and helpful Volunteer Engagement team. Dana Lancaster serves as the manager and offers some valuable suggestions that can simplify the process.
"Every devotee has something to offer," Dana said. "Don't be limited by what you think you can do. We'll help you find a way to use your skills."
Once a profile is completed, you can apply for a volunteer position on one of the listed programs and service opportunities. This is reviewed and a volunteer may contact you for further information or discussion. Devotees who have not yet applied to serve may be contacted by a member of the Welcome Team who will help them to find a suitable opportunity and refer candidates whose skills match open opportunities to program teams.
"It's a collaborative effort," Dana said. "We're interested in the devotee's intentions and impacts they might want to have in their service. We also want to support devotees in their quest to deepen their sadhana and their relationship with Master through their service."
She encourages people to include information about their interests as well as their professional experience. "The more that people put into their profiles, the more we can utilize this to match the needs of the various programs. This can involve members of the recruiting team or program team who proactively search the Volunteer Portal to find devotees with needed skills.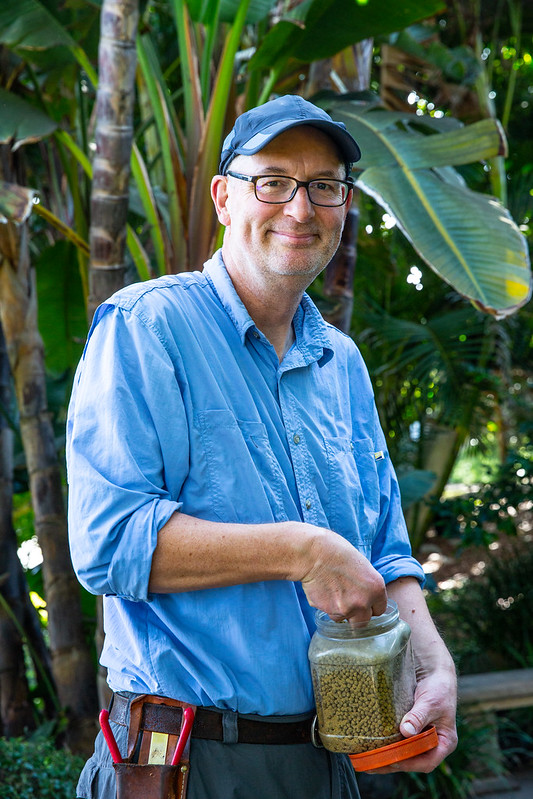 As our service to Guruji's work continues to expand, more volunteers are needed in ways that may not have been anticipated when volunteers first applied. Dana cited a situation involving a current volunteer, Nydia Martinez, who began volunteering with the International Help Desk a year ago in a variety of roles, including donor relations, when there were just a few people involved. The professional background she listed on her profile included working in human resources, recruitment, and operations for several large corporations and when a need became available within YSO for help with recruiting, Dana noticed the skills in her profile matched exactly what the Volunteer Engagement team was looking for.
"Dana contacted me and we discussed how I could help with recruiting," Nydia said. "I continue to serve on the International Help Desk as well as with recruiting and orientation. It's important to list all your skills when filling out the profile because you might be needed for something that isn't yet ready when you're first applying." Dana mentioned that after she contacted Nydia about opportunities related to her professional background, Nydia conveyed how much she appreciated the Volunteer Engagement team looking at her volunteer profile to identify those areas where she could contribute most to Master's work.
Volunteer opportunities through YSO are not just for programs currently listed. YSO also supports the needs of SRF/YSS for specific endeavors. Last year, SRF Lake Shrine management had a project requiring the help of a plumber. Joan Sarin, the Recruitment Team Lead at the time, searched through the profiles on the Volunteer Portal. She saw that Russ Lau, a devotee living in Iowa, had written that he had professional skills in the field of mainframe computer programming. But prior to that career, the work history on his profile showed that he had worked as an expert plumber for many years. Joan contacted Russ, who was eager to volunteer. He shared that he had just recently purchased a picture of Master at the Lake Shrine dedication, which made the opportunity to serve Master through this project for Lake Shrine seem even more fortuitous. After determining that he had the skills necessary for the job, he indicated he was willing to use his vacation time from work to make the trip to California. But the COVID pandemic caused that project to be halted until circumstances changed. Although this particular service trip to the Lake Shrine didn't happen, Russ was willing and able in his service to Master.  
"I look forward to being able to serve," Russ said. "Whatever you think you can help with, there is probably a need for it even if it isn't the main skill you are offering."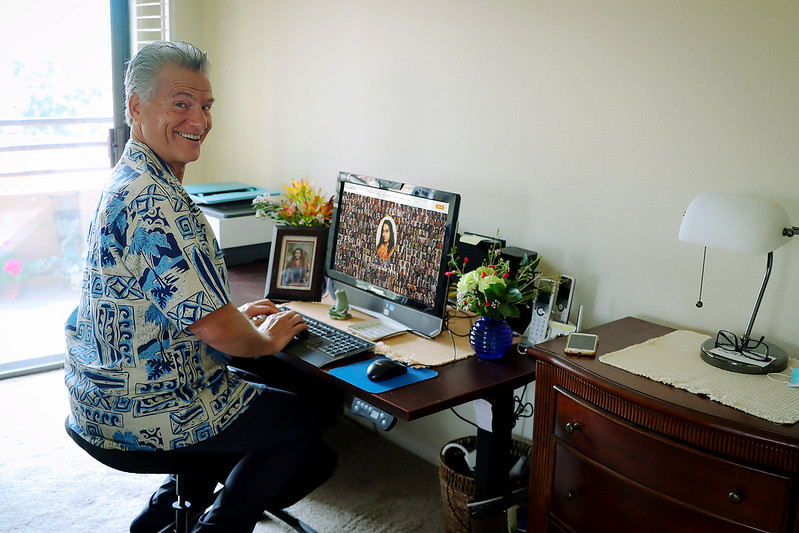 Rebecca Caroselli, YSO Communications Manager, reported another example of how a profile can yield unexpected results. "I recently stopped into one of our social media coordinating team's weekly meetings. This team has done an amazing job of organizing dozens of volunteers to help contribute to the YSO social media efforts. However, in this particular meeting, I realized right away that the team was struggling with keeping up with the daily work of managing multiple spreadsheets that track the assignments of various graphic design and copywriting volunteers, not to mention the schedulers, social media moderators, and promoters! With the constantly changing dates and details of social media posts, the team was very much in need of the support of a strong administrative volunteer. I went straight to the Volunteer Portal and searched for volunteers with administrative experience. After searching through a few volunteer profiles, I came across one particular profile – Lana, from New York – who had written the following in her profile summary:
"I am interested in being placed anywhere that is helpful and of service. I am a professional classical musician and flute teacher. I really like proofreading and find it satisfying to do repetitive copying and pasting with variation or revising spreadsheets." After reading that I knew she was the one! When Lana was contacted about using a portion of her profile writeup in this blog, she said: "I hope that my story might inspire others to fill out their volunteer profile more; I had no idea that my service opportunity would or could be so fitting!"
A final suggestion comes from Nydia who said practice patience. "People can be very excited to contribute their skills, but they may not get an immediate placement. With Master's blessing it always works out in the end."