"The greatest of all happiness, next to divine happiness, is to be at peace with one's immediate relations."

—Paramahansa Yogananda
When volunteers speak of their work in new areas of lay service in SRF/YSS, many allude to a deep, quiet gladness that permeates their minds and hearts when they are serving the Guru's mission. One devotee described it this way: "Service sanctifies all the experience and skills of my previous careers because I can offer them directly to my guru now." This hallowed sentiment has a name: seva bhav. And it is available to SRF/YSS devotees the world over as they undertake any service to Gurudeva's work, large or small.
What is seva bhav? "Seva" is a Sanskrit term meaning "service," and "bhav" translates loosely to "feeling." Broadly speaking, the phrase means "spirit of service."  Paramahansa Yogananda says, "When in service you forget the little self, you feel the Big Self of Spirit." One aspect of seva bhav and expressing that spirit of service is cultivating harmony in spiritual relationships with fellow sevaks (servitors). This harmony springs from the well of divine friendship and our united spiritual goals. But even with that underlying unity of goals, harmony can still take effort to cultivate. That harmony comes when we forget the little self that prevails in the world so much of the time.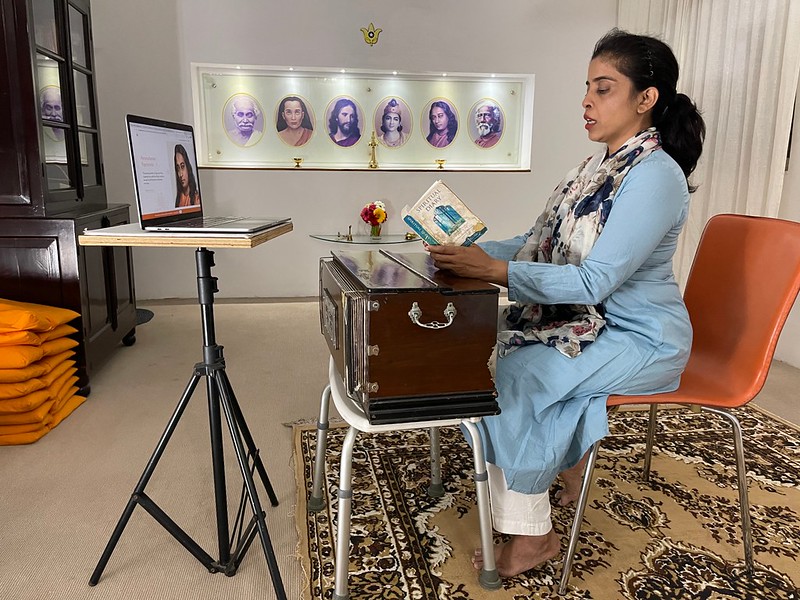 Seva Bhav through our Guiding Principles
A review of the Guiding Principles established for the virtual community of SRF/YSS volunteers makes it clear that seva bhav was a key factor in founding this volunteer network.
Guru-seva – Service to the Guru, to SRF, and to Guruji's global family of lay members
United in their service to Master and His family, volunteers' oneness in heart elicits seva bhav.
Right Attitude – Accepting everything that comes to us as the next step in our spiritual unfoldment.
This surrender, typical of the seva bhav spirit, attunes the devotee to the Guru.
Attunement – Living and serving with the continual prayer: "Thou art the Doer, not I; Thy Will be done, not mine."
Seva bhav comes with an "emptying out" of the little self from all thought of "I, me, and mine." To those who experience it, no words can communicate the simultaneous emptying of self and infilling of joy that is seva bhav.
Joy in Fellowship – Striving to be joyous and happy as we engage with fellow devotees
Listening with appreciation and recognizing one another's devotion brings this joy. The divine mood of the true sevak is joy and spreads joy.
Noble New – Infusing our thoughts and activities with the spirit of Divine intelligence and intuitive creativity
Seva bhav thrives in consideration and encouragement of others' ideas, even if they don't agree with our own.
Through reflection on these principles, we can thus enlarge the definition of seva bhav to "a shared spirit of selfless, joyous, harmonious service."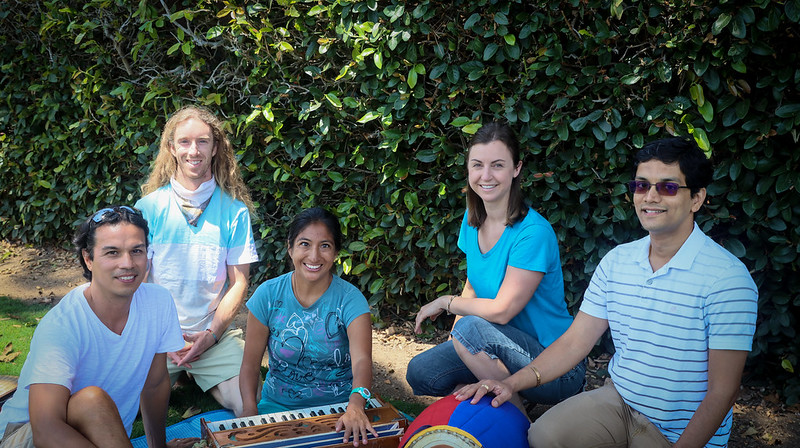 Keeping the Spirit of Service Alive
There are ways we can consciously seek to be aware of seva bhav as the divine atmosphere in which we carry out our duties. When we privately invoke Guru's presence before meetings; when we share our lives and pray for each other; when we acknowledge each other's contributions by empathic listening; when we deepen our own commitment to Guru's mission and thus serve as an example to others, we are acting in the spirit of seva bhav. Finally, in order to help contribute to building a community based in seva bhav, we can follow Master's teachings to maintain balance in all things, so that our service does not become mere busyness. By preserving spiritual equilibrium, disciples help sustain the culture of seva bhav.
For example, recently I was telling a friend about my experiences participating in some of the new service offerings now available. When I finished there was a meaningful pause. Then my friend said with great respect and sincerity, "Through this service, you've found at last what your heart has been seeking for so long." I felt deeply acknowledged; it was as if Master's love was engulfing me. When this kind of attention and respectful acknowledgement is shared between fellow devotee volunteers, it infuses their partnership with seva bhav. Offered during a team meeting, the effect ripples out, and everyone feels the spirit of divine love and friendship.
Sister Gyanamata's words bring both comfort and challenge as we seek to live and spread the sacred seva bhav mood in service: "God comes where he finds the vessel empty."