"When in service you forget the little self, you will feel the big Self of Spirit."

— Paramahansa Yogananda
Many devotees of Paramahansa Yogananda have at some time or other had the thought, "I wish I had been with the Guru when he was here in physical form, to experience what it was like to actually serve alongside him day-to-day." Perhaps we are living in a time when something close to that experience is possible.
From studying Guruji's teachings we know that whatever conditions confront us "represent the next step in [our] unfoldment."* At the beginning of the current global pandemic, SRF/YSS President Brother Chidananda wrote: "It has been said that one good thing about bad times is that they bring out, often in an extraordinary way, the very best within us — if we allow it. Each of us can make this (or any) time of world crisis a pivotal moment in our growth as individuals." **
Long after COVID-19 is over, people will be assessing its lasting effects. Perhaps there is a way that this experience of being shut away from normal life can make sense — indeed, to bring a transformative change to our lives. More and more devotees are finding that one key to that "pivotal moment" Brother Chidananda mentioned, is direct personal service to the Guru.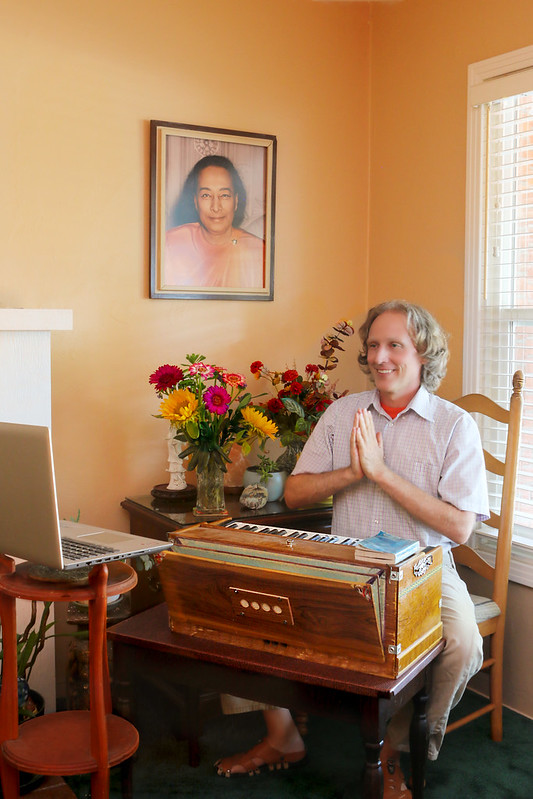 "The pandemic wrought an unimagined transformation in my volunteer service to Master and SRF," Rick, a volunteer located in Maryland, United States, told us. "From physical to virtual; from dirt, dust, and noise to wireless headphones and computer screens. Master knows what he is doing — presenting us with new volunteer opportunities to help us grow spiritually while serving others. Thank you, Master!"
Another volunteer located in Virginia described the effect on his regular SRF volunteer service: "I was left without opportunities to serve when the pandemic closed my local SRF meditation center. Yogananda Seva has provided a new source of service opportunities for me. It is an unexpected pleasure to be able to take workplace skills, developed over a long career, and put them to use in the service of Master's worldwide family."
Allen and Nancy, volunteers from California, shared their gratitude for the online volunteer opportunities available through Yogananda Seva. "We live in Encinitas and have had the honor and privilege of serving at the Temple and SRF Retreat for many years. Prior to the pandemic, we had heard of Yogananda Seva but had not participated. . . It's amazing to feel the joy of the many devotees when they first begin to serve Master's work directly. This is especially true of those who do not live near a temple or meditation center. The timing of the online offerings through YSO and the beginning of the quarantine are surely not a coincidence. Master is certainly taking care of us all."
When we participate in one or more of the service opportunities available on the Volunteer Portal we discover that guru-seva (service to guru) not only deepens our sadhana (spiritual practice), it brings to us a sense of working directly for the Guru and a closeness to him that our hearts have long yearned for.
Mariana, an SRF devotee and graphic design volunteer from Mexico, said: "Serving as a volunteer has brought me closer to the Lessons, the teachings, and ideas of our beloved Guru. At a point in time when the message of SRF/YSS is so crucial, it has been inspiring to see how many devotees unite from different parts of the world, working together in remote ways through Yogananda Seva, with a shared ideal of serving with devotion to the work of our Guru and our line of Masters."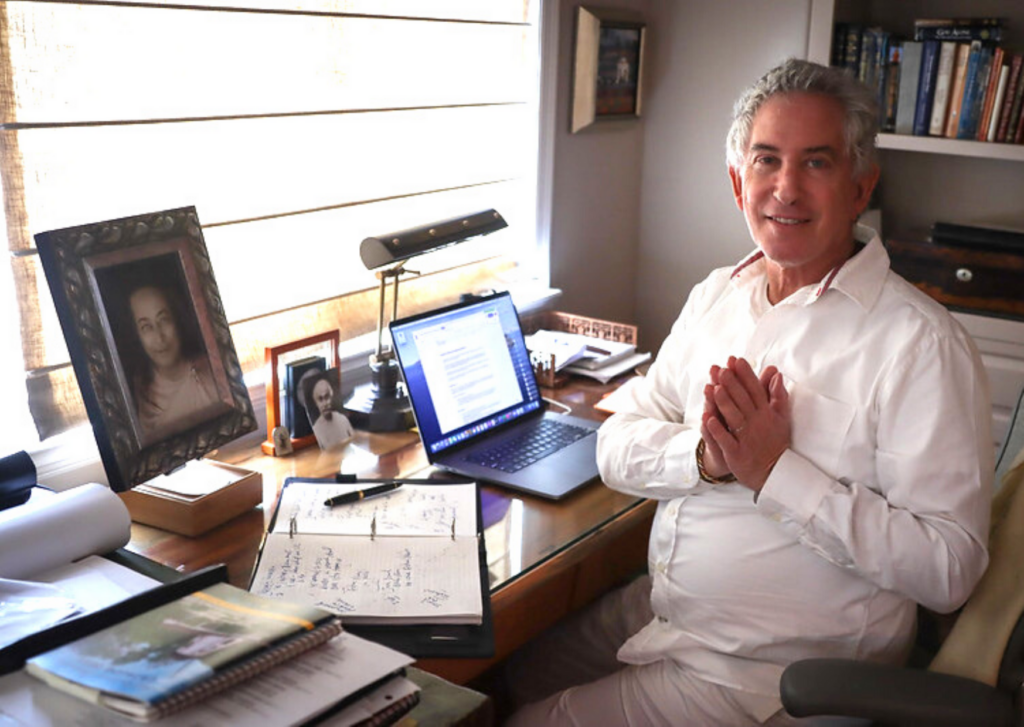 A divine mystery it is, how times that bring extreme challenges to so many can also hold the opportunity to fulfill a dream. But that is what is happening for more and more of Guruji's disciples: staying home in a "socially distanced" world is found to be a wake-up call to experience closeness to the Guru. "My participation in guru-seva brings something that could not have happened to me before this pandemic," another volunteer from Massachusetts told us. "Until now, I did not know that I could relive something of those days when Master was here in form. It is such a blessing!"
We will all look back on this time of our lives. Will our memories be only of the challenges we endured, or will they be bright with the promise that unfolded when we discovered a source of deep spiritual renewal through offering our skills and energies in service to our Guru?
---
*Full quote from Metaphysical Meditations, published by Self-Realization Fellowship: "Dear Father, whatever conditions confront me, I know that they represent the next step in my unfoldment. I will welcome all tests because I know that within me is the intelligence to understand and the power to overcome."
**Source: https://yogananda.org/blog/crisis-or-spiritual-opportunity