As the devotees who have been selected to oversee the behind the scenes organizational activities of Yogananda Seva (YSO), it is our privilege to introduce ourselves and to greet the many SRF/YSS members around the world who are participating in this groundbreaking endeavor.
In the first year of the existence of this devotee network, a great deal has been accomplished. We join with all of you in eagerly anticipating the continued development of YSO as more programs and opportunities for service continue to form and flourish through our collective devotion.
All of us in YSO, including the ever-growing network of volunteers from around the world, are so grateful to be part of this large family of SRF/ YSS members joining in guru-seva.
Meet the Council Members
Jay Fishman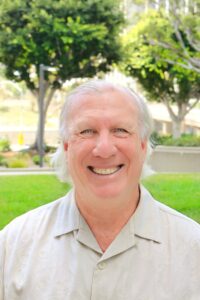 Jay became a SRF Lessons student in 1975 and his whole life shifted to a balance of inward seeking and outward service. Jay served at the Richmond Temple as head usher and Sunday School teacher. It was here that Jay met SRF Minister Brother Dharmananda and allowed him to guide Jay in the overall application of Master's teachings. Jay became a stalwart fixture at the SRF Boys' Youth Program for 32 years. He married his wife Leslie in 1984 and they have had three wonderful children. Jay served as a member of the SRF Youth Services Management Team for over a decade and helped to establish and serve as coordinator of the Escondido Center of SRF. Jay has been a business builder for the better part of his adult life.
Patrick Conahan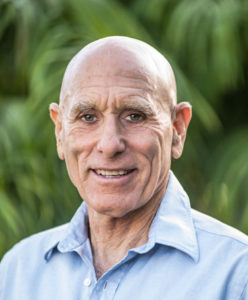 Pat began the SRF Lessons in 1969 and by 1971 was working at the SRF Lake Shrine under the tutelage of SRF Ministers Brothers Dharmananda and Turiyananda. He had the privilege to serve as Sunday School Coordinator for SRF and the SRF Boys' Youth Program Coordinator from 1975 to the mid 1990s. He also worked at the Mother Center in the Temple Department from 1976 to 1983. In 1998, he once again served SRF full time for a number of years, assisting with various board-level projects. In between those periods of service, he has also been an educator, law enforcement manager, and private business owner. He and his wife Mary Kay live in Encinitas with their children and grandchildren never far away. In addition to serving on the Yogananda Seva Coordinating Council, Pat serves as a Co-Executive Director for Yogananda Seva.
David Stember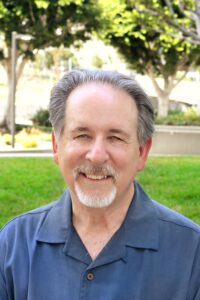 David's career has always been balanced serving both business and not-for-profit organizations. He was blessed to spend precious time in Brother Premamoy's postulant training in the SRF ashram and when he realized his path was to be a lay disciple, SRF Minister Brother Dharmananda guided him to begin developing and managing businesses while remaining deeply involved in Master's work. Middle years were spent in the graphic arts industry, starting with SRF minister Brother Achalananda inviting him to work at SRF's Publications Center. After some years, he moved into commercial printing and eventually started a graphic arts agency where he was fortunate to have SRF as a favored account. Over time, his work progressed to supporting leadership teams and growing international volunteer networks. In addition to serving on the Yogananda Seva Coordinating Council, David serves as a Co-Executive Director for Yogananda Seva.
Maisha Moses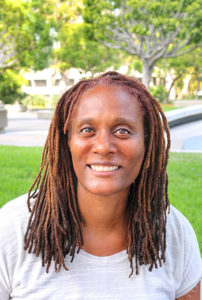 Maisha Moses first learned of the yogis from her father, Bob Moses, who read stories from the Autobiography of a Yogi to her when she was very young. She became a SRF Lessons student in 1997 and feels lucky to be on the path with her father and her sister, and to have been a part of two small SRF meditation circles in Atlanta, Georgia and in Jackson, Mississippi during the early years of her SRF membership. Over the years, Maisha has especially enjoyed serving at Mother Center during Convocation; being part of the SRF Boston Center Managing Council for 5 years; participating in work retreats at the SRF Shaftsbury Hollow Retreat Center in Vermont; occasionally being able to visit SRF circles, groups, and centers as she has travelled for work; and now serving with Yogananda Seva. Maisha is the Executive Director of the Young People's Project, a youth math literacy organization that uses math literacy and youth engagement as an organizing tool to address deep educational and social inequities in the United States. She lives in Boston, Massachusetts.
Debby McRock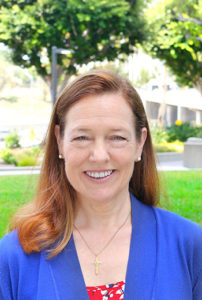 Debby McRock was raised in a SRF family in the Greater Boston area. Her family home was an early location for the SRF Boston Meditation Group and her first opportunity to serve was setting up the SRF Book Table & Free Literature for Thursday and Sunday services. She currently lives in Encinitas, California with her husband Frank and has been a Kriyaban for 40 years. With over 30 years of experience as a leader and executive in the technology industry, she currently serves in the role of VP of Engagement and Social Impact for a global technology company. Debby also serves as Executive Director of a non-profit private foundation board, focused on bringing technology-related skills to underrepresented groups across the globe through grants and volunteering.
As Yogananda Seva continues to grow, we celebrate the joy of service to our Guru, Paramahansa Yogananda, and to one another.
Jai Guru!
In Master's Service,
Yogananda Seva Coordinating Council