"In sending loving thought vibrations to the thousands of Kriya Yogis scattered like shining jewels over the earth, I often think gratefully: 'Lord, Thou hast given this monk a large family!'"

– Paramahansa Yogananda
Guruji wrote these inspiring words to conclude his Autobiography of a Yogi. Since physically leaving this Earth in 1952, his heartfelt words take on even deeper significance as we learn to cope with the drastic world conditions now affecting us. More than ever, the worldwide family of SRF/YSS is connected in ways unimaginable just a few years ago. The creation of Yogananda Seva (YSO) under the guidance of SRF/YSS President Brother Chidananda, means that we are no longer isolated by geography or world events. And the connection of Master's "shining jewels" through online meditations and services means that we are a stronger force for Master's work than ever before. Anyone who wishes to do so can serve our Guru in ways formerly not possible if one doesn't live near a temple or group.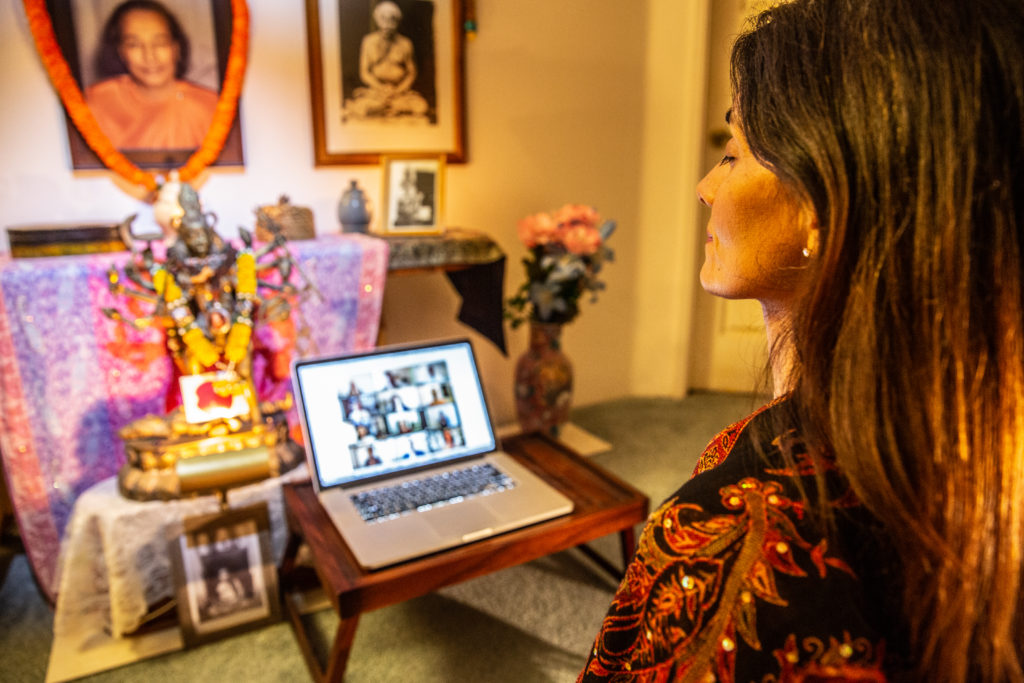 The SRF Online Meditation Center is just the beginning of a groundbreaking worldwide opportunity for SRF/YSS lay members to serve our Guru and his work in new and meaningful ways, and in turn be served in their own spiritual efforts. This is accomplished by utilizing the skills, talents and enthusiasm of fellow devotees who embrace guru seva, which means "service to the Guru". Members who have wanted to be of service, but don't live near a SRF or YSS Temple or Ashram, can now do so digitally. The barriers of space no longer limit us!
A small group of very dedicated volunteer SRF/YSS lay members have spent the past year meeting, planning and enacting the organizational structure that will make the newly developed and future programs possible. More details about current and future programs are on the website yoganandaseva.org/programs/.
Forming the Organization
"The ability to recruit, organize and deploy a large force of volunteers takes an organizational approach," explained David Stember, one of the co-executive directors of YSO. "One of Brother Chidananda's initial stipulations  was that this effort be self-sustaining and self-funding."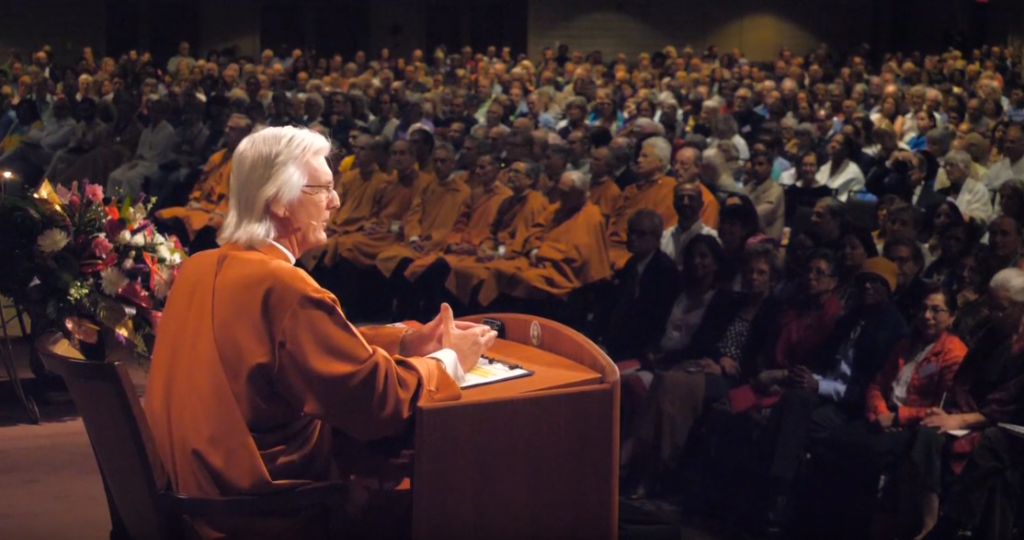 In accordance with this directive, YSO has been incorporated as a 501(c)3, non-profit religious organization. Stember pointed out that it is not a membership organization, as is SRF. Rather, the intent is to support SRF by providing activities and services for SRF members that SRF is not able to take on at this time.
"We can help the [SRF] work and do projects for devotees that SRF is not able to take on any time soon," Stember added.
As envisioned by Bro. Chidananda, to achieve financial stability and accomplish current and planned activities, YSO relies on donations from SRF/YSS devotees and benefactors.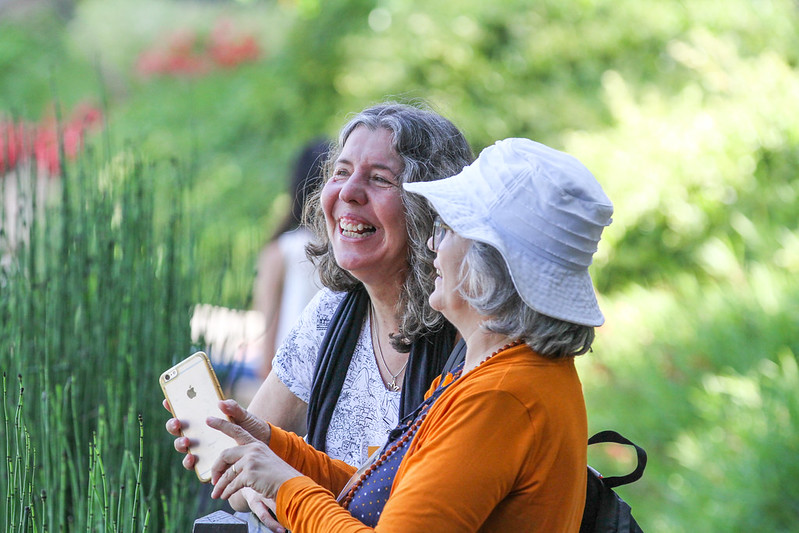 In addition to numerous individual donations, currently, hundreds of lay members around the world are contributing monthly in amounts large and small, from $5 to $5,000 monthly and in between. These sustaining donations are arriving from devotees in Australia, Argentine, Brazil, Bulgaria, Canada, Dominican Republic, Ecuador, France, Germany, India, Ireland, Italy, Japan, Mexico, New Zealand, Puerto Rico, Spain, Sweden, Switzerland, Great Britain and the United States, with new monthly plans being added every week.
"We are grateful for any and all donations, and especially find monthly sustainers very helpful," said Robert Gottlieb, a volunteer member of the YSO Finance Committee. "By knowing in advance what our monthly income will be, we can more efficiently develop and manage budgets. This high level of certainty helps us to run the organization more efficiently."
Gottlieb, an original YSO volunteer, feels that his contributions of time and money are important parts of his spiritual life. "I chose to give a monthly sustaining contribution because I have been blessed with financial well-being. I feel it is very important for me to give back."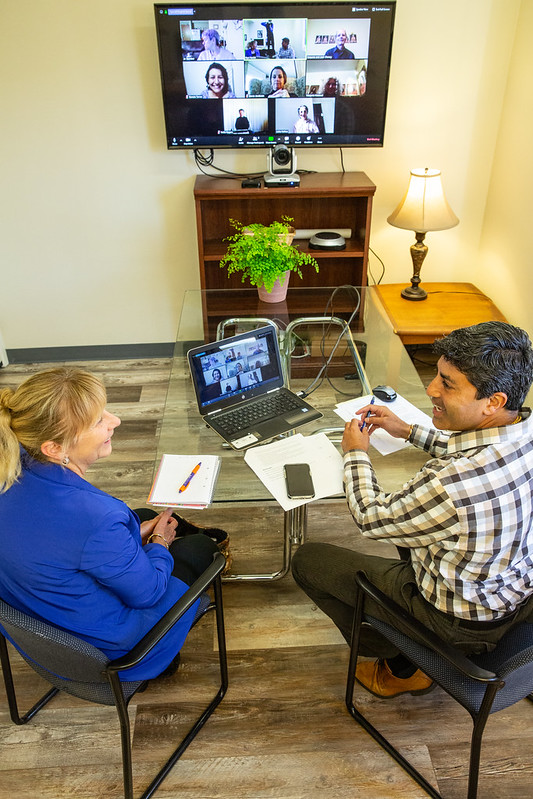 Monthly donor, Jo Niece writes: "When I decided to donate to Yogananda Seva, I was not sure if I should just save up a sum over a period of time and donate a larger amount, or do it on a monthly basis. Donating on a regular basis seemed more like what God & Guru do for me. If I had to wait until God or Guru were to help me, I would suffer. Whereas, because they help all the time, I do not have to wait even in a small way. The service Yogananda Seva gives me is Instant! Meditating with a group of devotees, when in the past I was alone, is awesome! It is so much easier to have a set schedule when you know there are others doing it with you."
How Donated Funds Are Used
All organizations have expenses. YSO utilizes financial support to sustain the organization in the following ways:
1. Program and general coordination staff.  Salaries for a small number of core staff members who are building the underlying infrastructure of the larger volunteer network sustain the functions of the YSO coordinating hub in Encinitas, California. By taking care of all central operations they provide support to YSO team members and program managers and provide essential administrative and operational consistency for a growing non-profit that serves thousands of devotees around the world.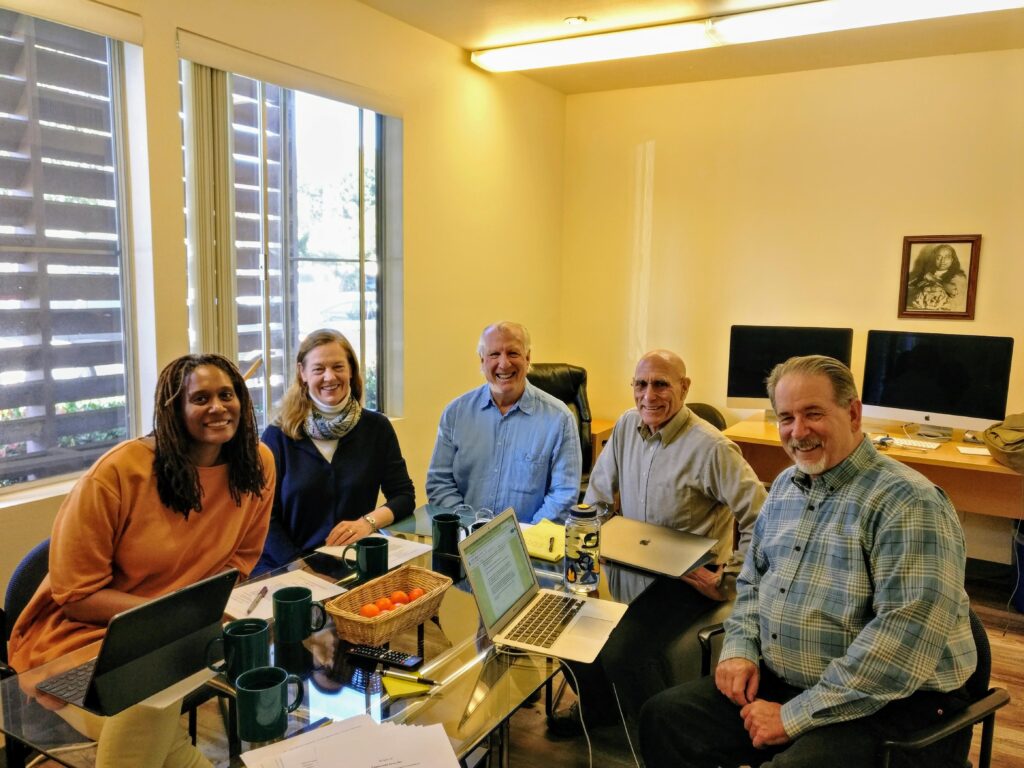 2. Website development and operations. This is a true international effort through the help of volunteer digital project managers in the United States and Europe who are coordinating the activities of a paid development team in Romania.  The development team has made services like the online SRF Lessons study groups a reality as well as the newly launched YSO Volunteer Portal.
3. Zoom meeting technology licenses. The Zoom platform used in the Online Meditation Center and other network communications requires monthly fees to host the various daily meditations and study groups – both the ability to allow thousands of devotees to join each service and the licenses for the hundreds of volunteers around the globe who serve as meditation leaders and online ushers, or assist in any number of volunteer program teams.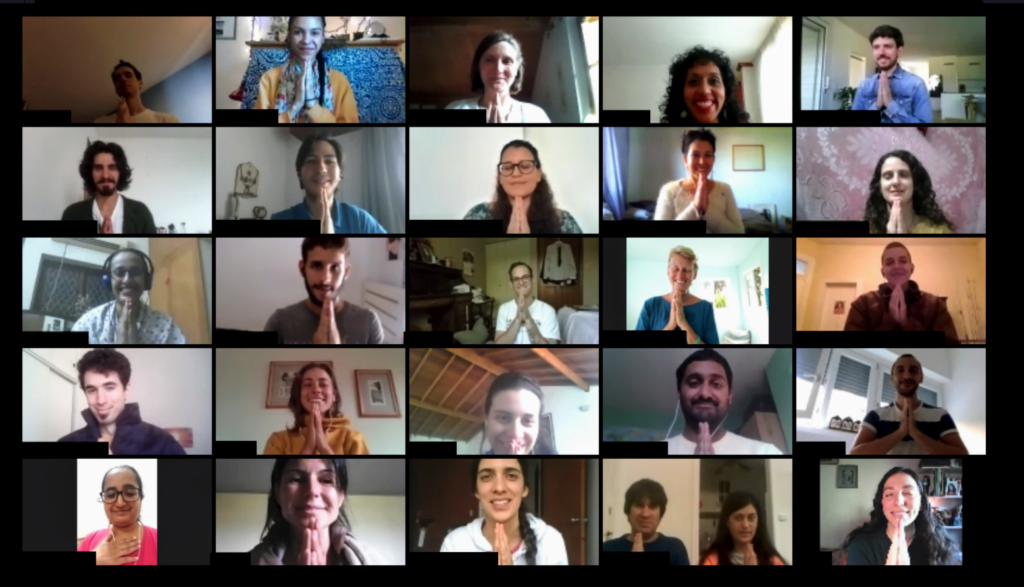 4. Help Desk technology and staff. Our serviceful help desk volunteers utilize customer service platforms and communication softwares which all require monthly licensing and operating fees.
5.  General communications applications.  Email marketing software, internal communication and project management software.
6. Office equipment including computers, and audio-video equipment.
7. Office and general operations expenses. Professional legal fees for incorporating as a new non-profit in the state of California, accounting software fees, general liability insurance, donation platform fees, etc.
While all of these expenditures are kept as minimal as possible, and YSO is blessed by the extraordinary dedication of a large pool of highly-skilled and willing volunteers, these monthly expenses are essential and ongoing. With the help of the monthly donors, accurate budgets and forecasts are possible.
Jay Fishman is another monthly donor who is one of the early volunteers who helped establish YSO and serves as the Chairman of its Coordinating Committee.  He feels that his contributions are an important part of living according to SRF's aims and ideals, as set forth by Master.
"The first aim is: 'to disseminate among nations a knowledge of definite scientific techniques for attaining direct personal experience of God'." Fishman said. "Equally important to me is to: 'serve mankind as one's larger Self', which is the concluding aim."
Fishman also feels that YSO is helping SRF to create a new connection between Master's devotees worldwide. "The SRF Online Meditations merges individual consciousness into one great luminary. As we meditate and study together, a thread of light interconnects us to create uplifting vibrations that blanket the planet to counteract present day challenges."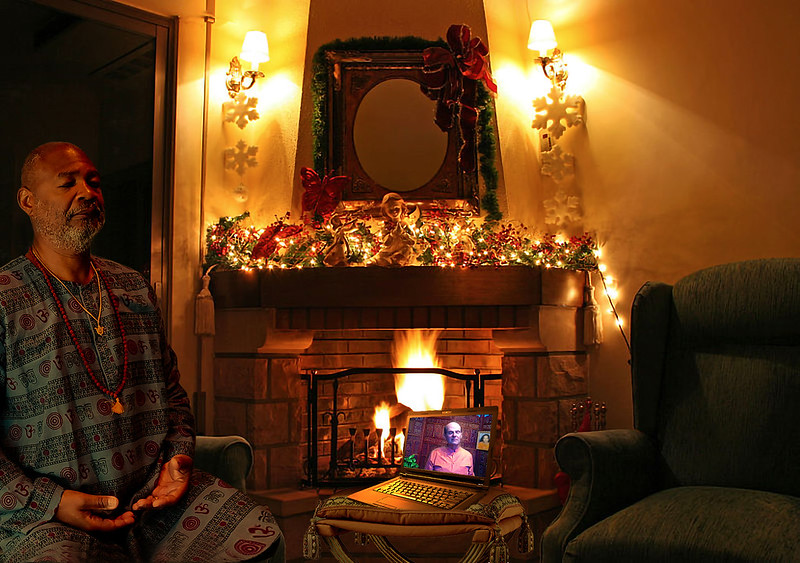 Whether one contributes money, time or prayers to the YSO efforts, truly Master's "shining jewels of light" are instrumental in spreading Master's love and wisdom when this is so greatly needed.
For details on how you can contribute and learn more about becoming a monthly sustainer to help support this new lay endeavor, please visit our Donation Page: yoganandaseva.org/donate/.