One of the pivotal events in the formation of a new non-profit corporation is the first official meeting of its governance committee. On January 30, 2020 the coordinating council of Yogananda Seva (YSO), the new lay organization formed at the direction of Brother Chidananda and the Self-Realization Fellowship Board of Directors in 2019, held their first official meeting at the SRF Mother Center.
Council members Jay Fishman, Maisha Moses, Debby McRock, Patrick Conahan, and David Stember – all long-time Kriyabans of Self-Realization Fellowship – convened the meeting in the Mother Center Administration Building library to formalize the functions of this group. With the guidance of Mother Center, their goal is to ensure the successful formation and operations of this new global network of SRF/YSS lay disciples.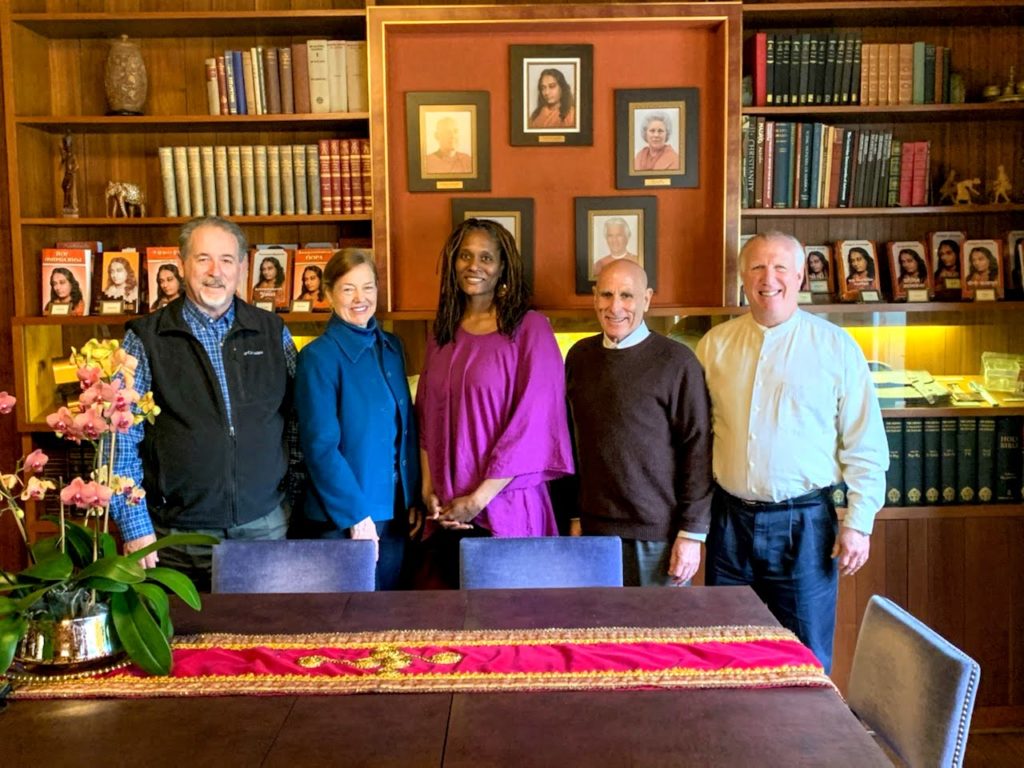 The meeting was then followed by the group's visit to Master's holy shrine on the third floor and an informal meeting with SRF President, Brother Chidananda. Brother shared that from his perspective it was doubly auspicious that this group held their first official meeting at Mother Center for two reasons. Firstly, he felt it spoke to the group's commitment to always serve and be guided and directed by the Mother Center; secondly, it allowed the blessings of our beloved Guru to flow into Yogananda Seva's ensuing service from the very formation of this new lay disciple entity.
Brother went on to say that he believed Yogananda Seva has a critical role to play in providing SRF members with greater opportunities to include guru-seva as a central part of their spiritual lives. He further urged the coordinating council to always put their spiritual life and efforts first, and to never let the work become the primary focus of the organization.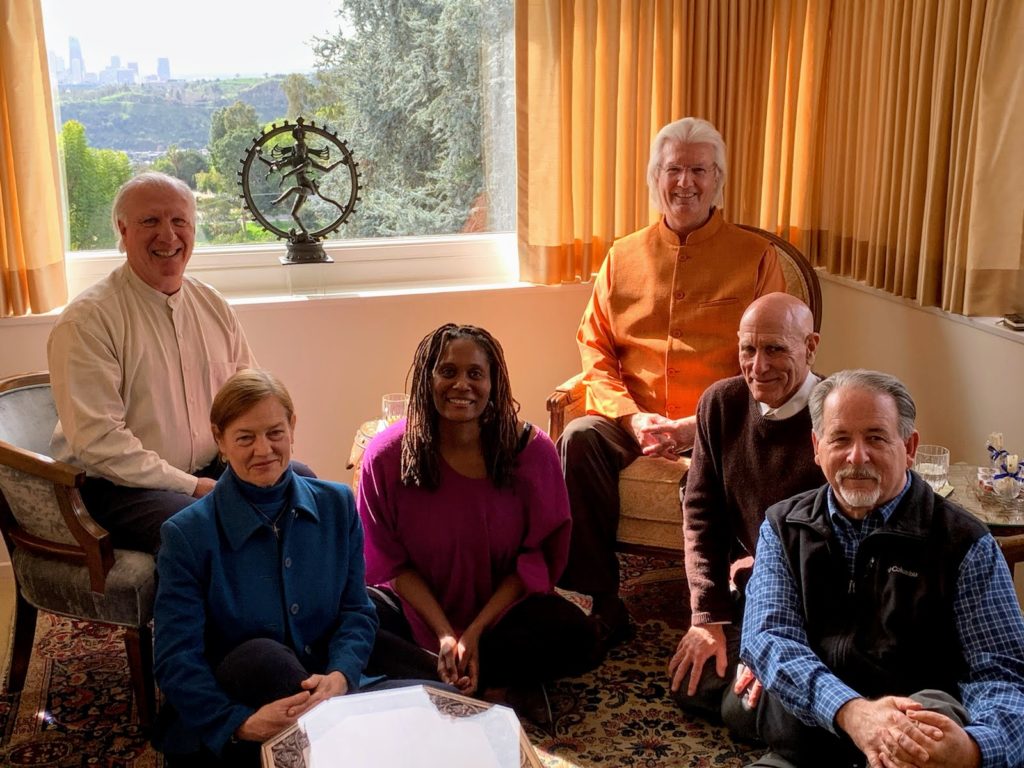 Brother Chidananda conveyed that the launch of the SRF Lessons on January 30, 2019, which was one year ago to the day of this YSO coordinating council meeting, was an epochal milestone in the evolution of Master's mission, and that he felt in this 100th centennial year of Self-Realization Fellowship, it was no coincidence that Yogananda Seva and other lay endeavors are now becoming more central to SRF's growth.
He ended the meeting with a suggestion that this group reconvenes next year on this same day, to step back and take in all that has transpired in this important year.
We are excited to share the news of this milestone meeting with you, our Yogananda Seva family, and we look forward to experiencing the continued blessings of guru-seva with you all as YSO continues to grow and support the SRF/YSS work in varied and numerous ways.
Jai Guru!